Description
Freeze your food. Pop on the snug-fitting lid to keep out odors and stack the trays in your freezer. Walk to the freezer with confidence thanks to our thick sturdy silicone walls and a sturdy embedded steel frame. To maximize freezer space and your tray, place up to 8 frozen cups in a gallon freezer bag.
Features
Made from 100% FDA food-grade silicone
NO BPA, lead, PVC, or phthalates
Dishwasher safe
Oven safe up to 415F (trays only)
All lids are interchangeable so you'll never have to go on the hunt for the right one.
Freezing Suggestions
2-cup: lasagna, Shepherd's Pie, fruit crisps
1-cup: soup, sauce, chili
Half-cup: salsa, hummus, pesto
2T/1oz: tomato paste, herbed butters, pureed baby food, minced garlic.
How Do Souper Cubes Work?
Fill. Freeze. Reheat
Put your food into the Souper Cubes tray, hot or cold!
Place the lid on top of the tray and store your Souper Cubes tray in the freezer.
Pop your frozen food out! Reheat in the microwave, on the stove (in a pot), or in the oven – it's your choice!
Reviews from the #SouperCubesFam
Customer Reviews
Write a Review
Ask a Question
03/09/2023
Shelly H.

United States
Where have you been all my life?
So far, I like to freeze soups/stews, beans, tu-no salad, fresh-squeezed lemon juice, my vegan "cheese" sauce, etc. It's so easy to store frozen items in freezer bags, then thaw/heat when ready to use. In my opinion, Souper Cubes are better than glass jars, which sometimes break.
02/23/2023
Charlene H.

United States
So practical…
Because I cook for one, I find that I can can cook favorite recipes in larger quantities, freeze, and enjoy later. It was also easy to pop out!
02/18/2023
Dawn G.

United States
I love these souper cubes
I used mine for my freeze dryer. I froze the food items then popped out of the the souper cubes. Placed on my freeze dryer and freeze dried. Awesome!!! The cookie mold is amazing too. Thanks
02/15/2023
Samantha H.

United States
OBSESSED
Literally can't say enough positive things about my Souper Cubes. They are INCREDIBLE. They make meal prep so easy and amazing!!!!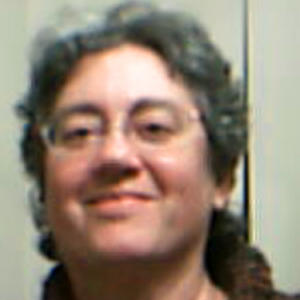 AO
02/04/2023
Ann O.

United States
Indispensable!
I don't know how I managed before Souper Cubes! I use them to freeze soup, lemon juice, persimmon puree, chili, seasoned hamburger meat, cookie dough, homemade chicken and vegetable stock, ... and I've recommended them to many friends and family members. I love the 1-cup size best, but find that the 1/2-cup size is perfect for lemon juice. I'm planning to freeze main-dish meals in my new 2-cup Souper Cube tray this month, now that I'm living alone - Cook once, eat once, freeze the rest.