Description
Souper Cubes® trays are built with thick silicone walls and a steel-embedded rim to make the tray extra sturdy. The clear BPA-free plastic lid fits snugly to prevent spills, keep out freezer odors, and enable easy stacking. Walk to the freezer with confidence and ease.
Features
Made from 100% FDA food-grade silicone
Fill lines: 1-cup / 2-cup, and 250mL / 500mL
NO BPA, lead, PVC, or phthalates
Dishwasher safe
4 2-cup cubes fit in a single gallon-size bag
Oven safe up to 415F (trays only)
Tray dimensions 11.5" X 5.5" X 2.5".
Frozen "cube" dimensions 4.125" x 4.25" X 2.25".
Available Colors
Freezing Suggestions
Shepherd's Pie
Lasagna
Strawberry-Rhubarb Crisp
Pozole Rojo
Chicken Tikka Masala + Rice Bowls
How Do Souper Cubes Work?
Fill. Freeze. Reheat
Put your food into the Souper Cubes tray, hot or cold!
Place the lid on top of the tray and store your Souper Cubes tray in the freezer.
Pop your frozen food out! Reheat in the microwave, on the stove (in a pot), or in the oven – it's your choice!
More Great Products to Add to Your Collection
Reviews from the #SouperCubesFam
Customer Reviews
Write a Review
Ask a Question
2cup supercube tray
Love the size because I can fill it with my favorite stew or soup freeze it then when meal time comes rolling around I throw it in the microwave put a salad together and it works out to be just right for a good meal. because their reusable I can use them over and over again with their compact size I have plenty of leftover room in my freezer.
07/19/2022
Patricia H.

United States
LOVE my Souper Cubes!
I always make and freeze soup in the fall, winter, and spring and these are the perfect portion to drop in a bowl in the microwave for a quick meal. I just made the banana blueberry bread in them and I love baking in them too! Came out perfect! MUCH better than a metal or glass pan. Can't wait to try meat loaf in them! I am going to buy the 1-cup set now because there are so many uses for them, including freezing water to make larger cubes to put under food in the summer to keep it cold at picnics. Perfect!
07/18/2022
Anne B.

United States
Two sizes purchased.
I love the silicone and the sizes - 1 Cup and 2- Cup. The lids work well for keeping the form square. However, taking from freezer and removing lid as it sat on counter…. I placed lid gently next to my work area. It slid off counter to the floor and shattered one edge. Apparently the plastic in the lids is fragile when still frozen. I now have an edgeless end on one lid. The silicone was great for exiting the cubes. Truly a good product.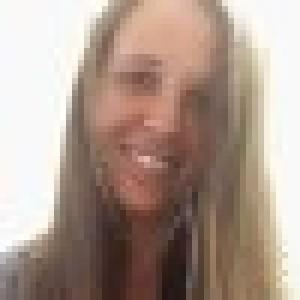 KK
07/13/2022
Kirsten K.

United States
Meals, Bread, and MILK!
I ordered a number of sizes of Souper Cubes and I'm so glad I did. They have multiple jobs in my kitchen. We purchase raw, grass-fed dairy from a farm. It's pretty far away (and gas is pretty expensive!) so I buy several gallons at a time and use my Souper Cubes to freeze it in 2 cup blocks. We also make clabber and I freeze/save any surplus whey for my sourdough breads. Which brings me to my next use - I bake sandwich style sourdough breads in the 2cup cubes too. It's just the right size for my family to use in a day. The others are frozen. Finally, I was pregnant when I purchased them and I used the different sizes for different pre-made meals for the postpartum season. That was such a great help to me because I am always ravenously hungry after birth. And now, I use the 1 cup and 2 cup Souper Cubes to freeze and share breastmilk with moms who need soy and dairy free milk because those specialized formulas are still not readily available, if at all.
07/10/2022
Victor M.

United States
These are awesome freezer containers
So easy to remove whatever you freeze in them. Makes it easy to freeze specific quantities of whatever kind of dish I cook. Saves space in the freezer because you can easily unload frozen food into ziplock bags.