Description
Souper Cubes® trays are built with thick silicone walls and a steel-embedded rim to make the tray extra sturdy. The clear BPA-free plastic lid fits snugly to prevent spills, keep out freezer odors, and enable easy stacking. Walk to the freezer with confidence and ease.
Features
Made from 100% FDA food-grade silicone
Fill lines: 1-cup / 2-cup, and 250mL / 500mL
NO BPA, lead, PVC, or phthalates
Dishwasher safe
4 2-cup cubes fit in a single gallon-size bag
Oven safe up to 415F (trays only)
Tray dimensions 11.5" X 5.5" X 2.5".
Frozen "cube" dimensions 4.125" x 4.25" X 2.25".
Freezing Suggestions
Shepherd's Pie
Lasagna
Strawberry-Rhubarb Crisp
Pozole Rojo
Chicken Tikka Masala + Rice Bowls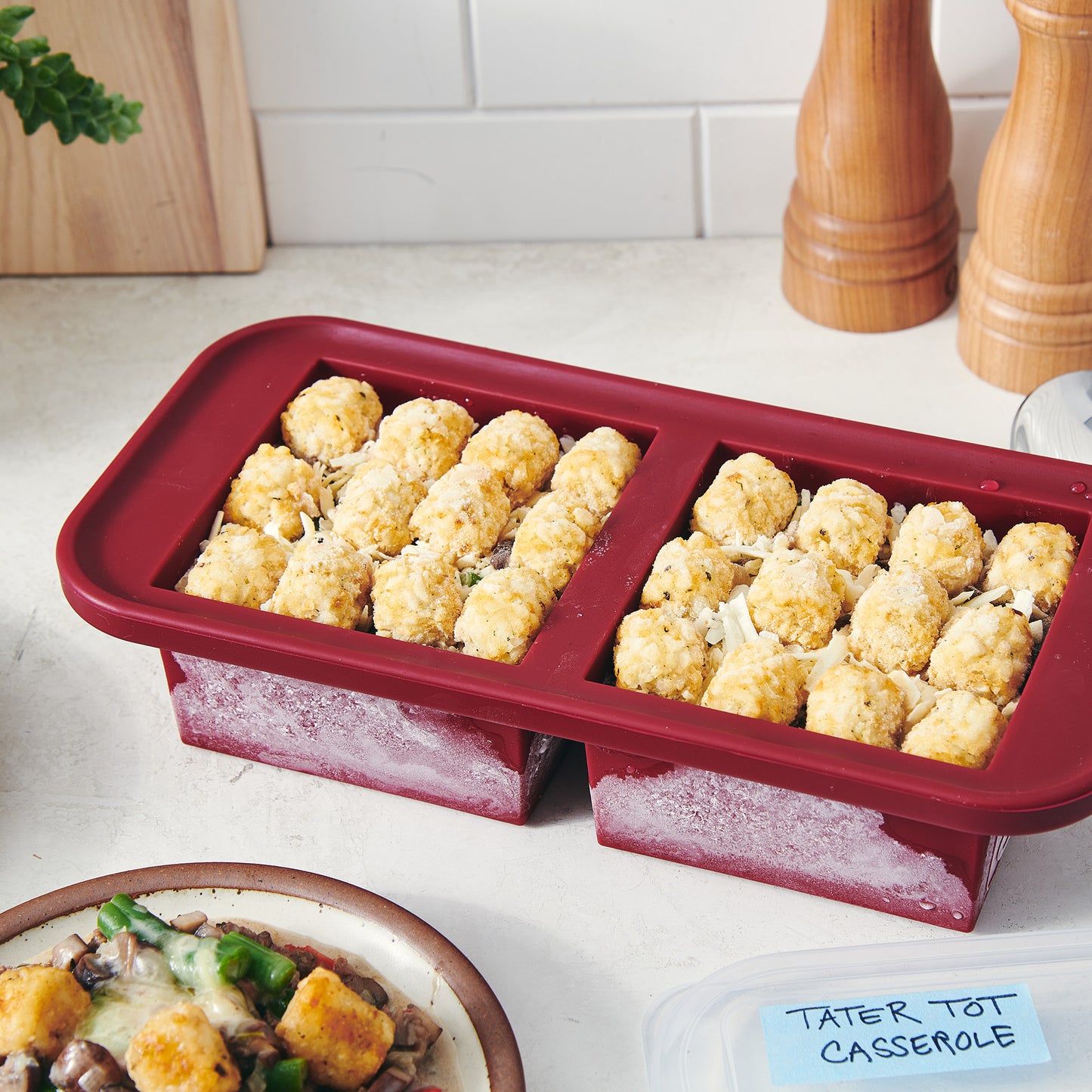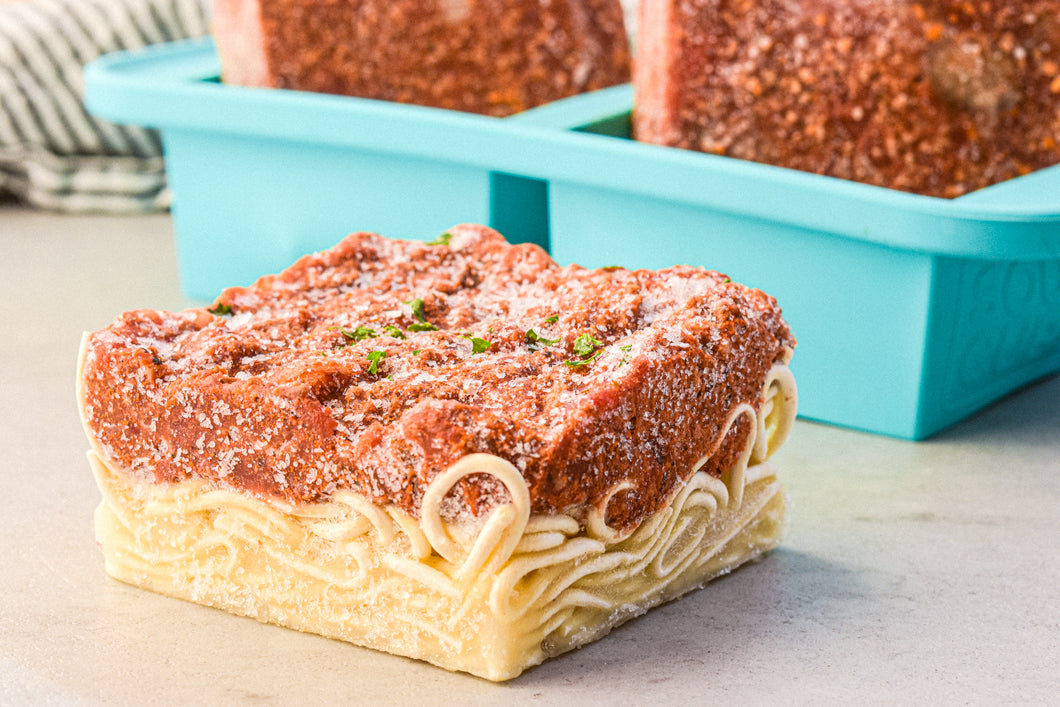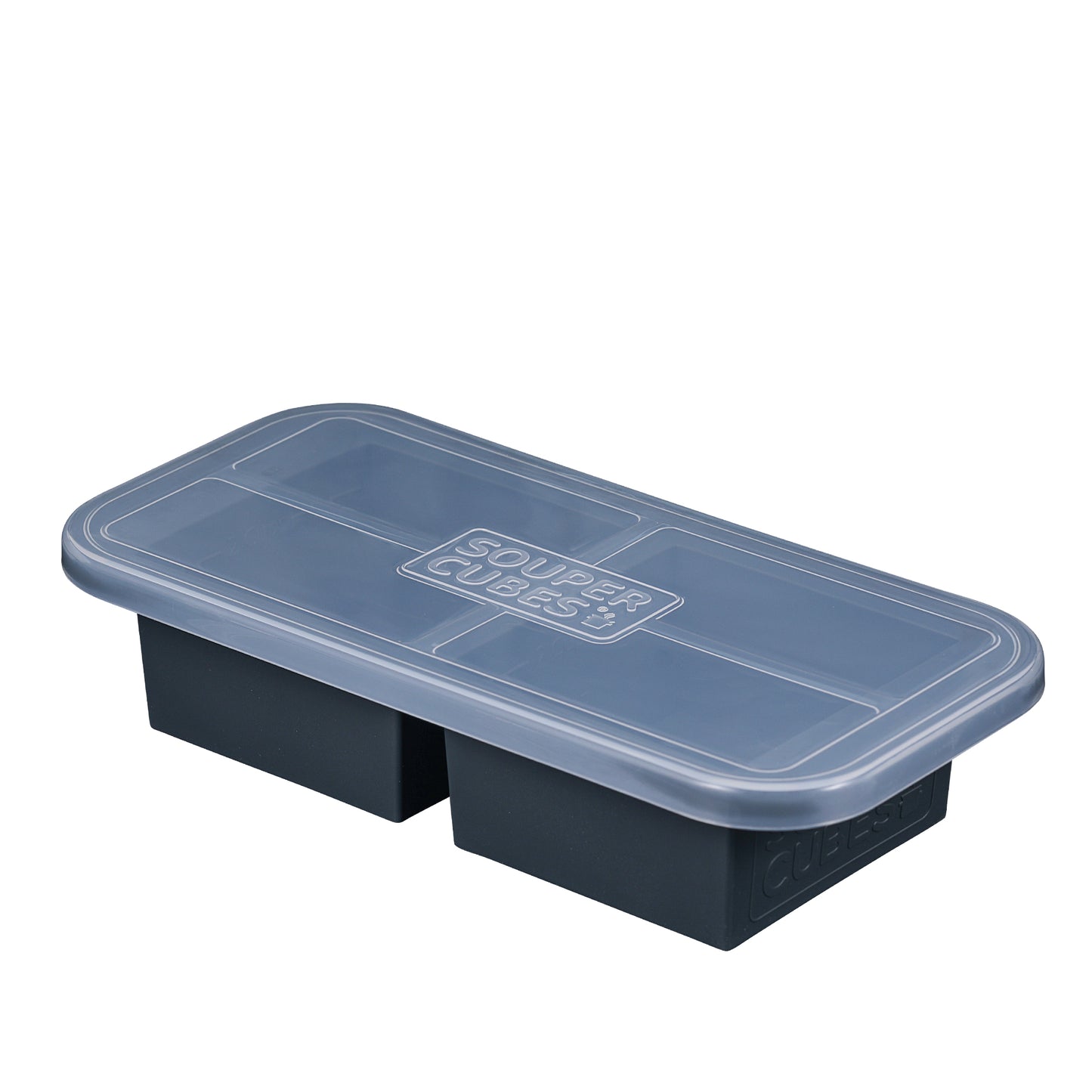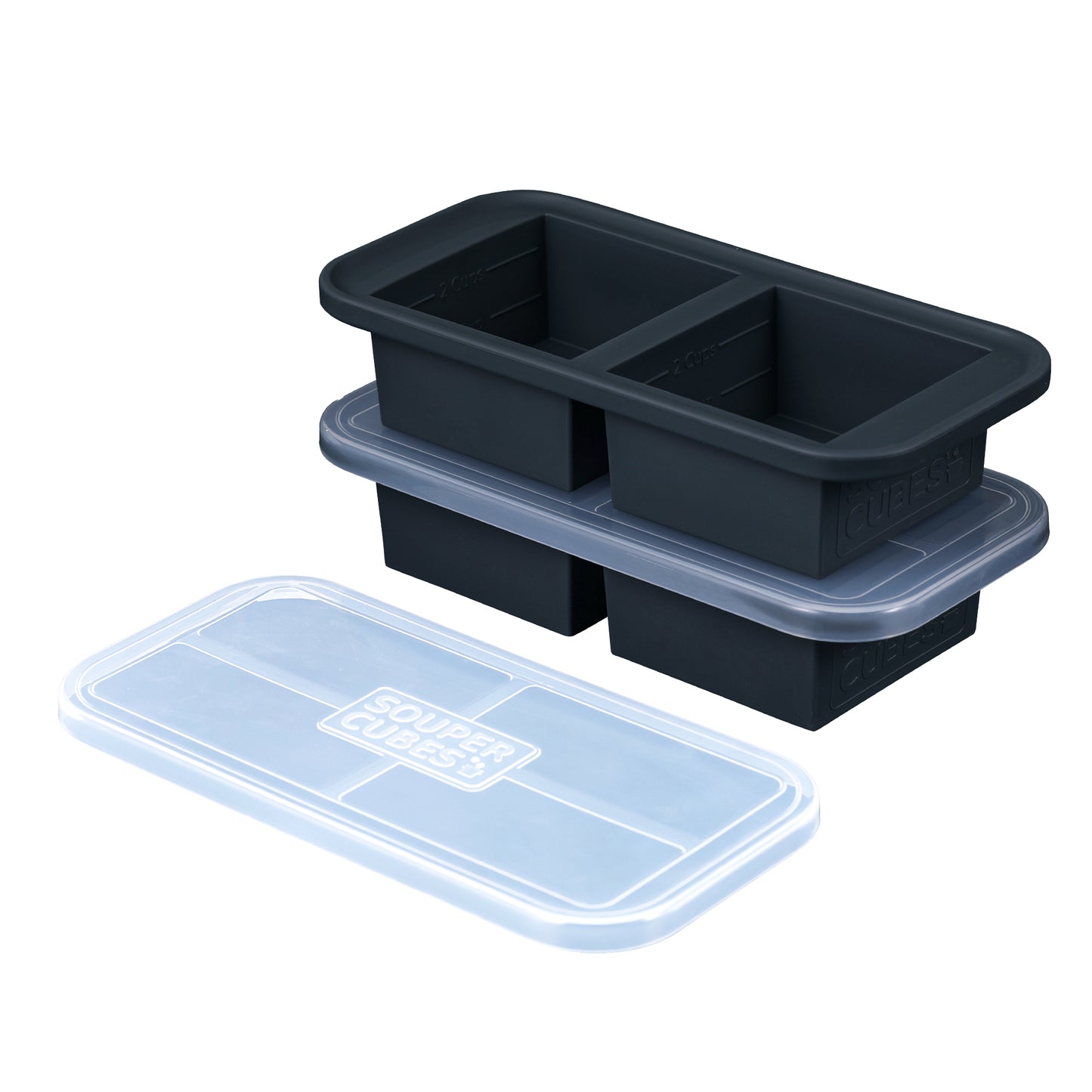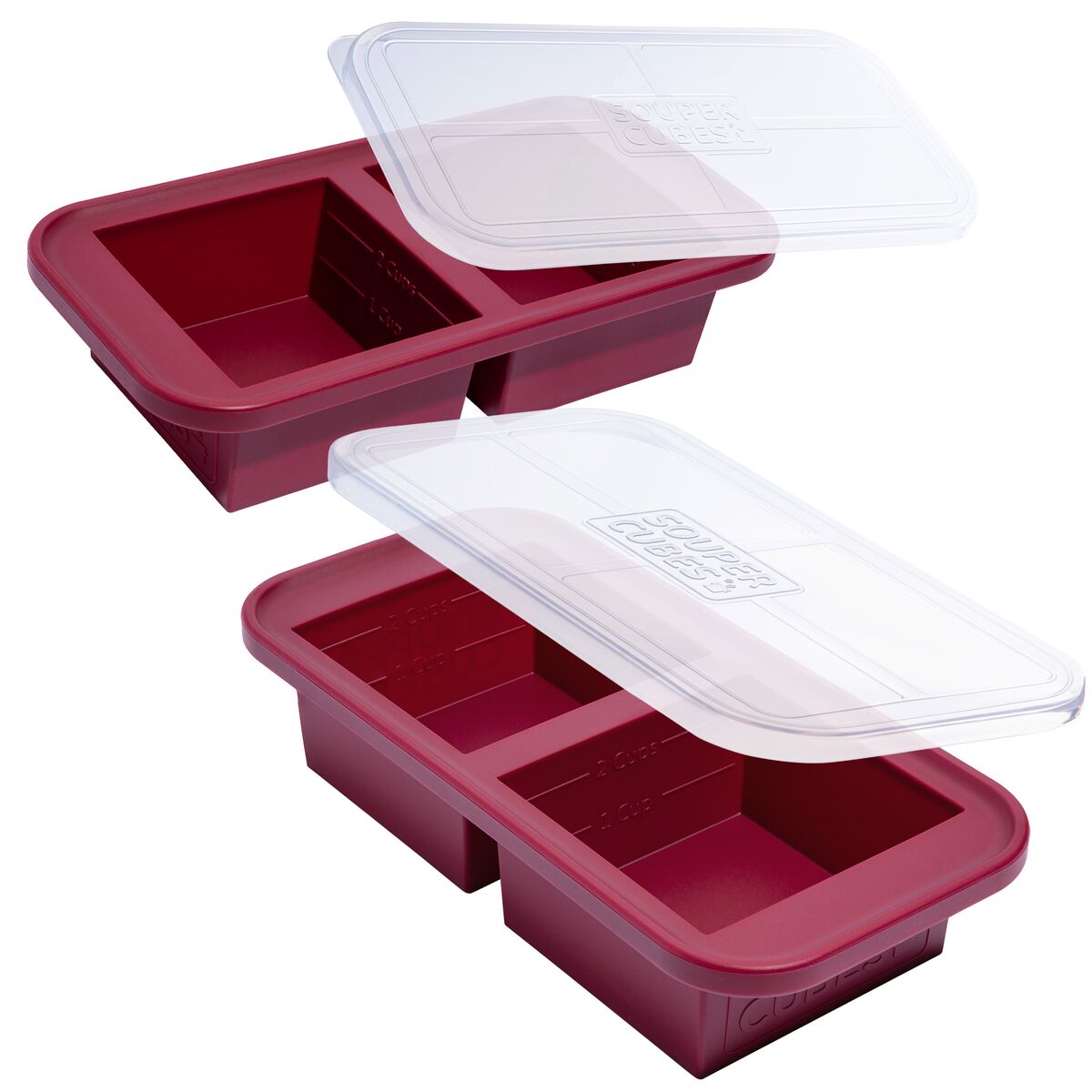 How Do Souper Cubes Work?
Fill. Freeze. Reheat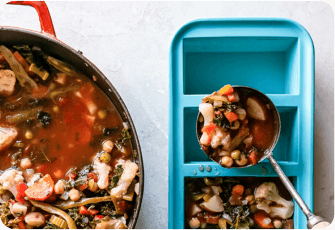 Put your food into the Souper Cubes tray, hot or cold!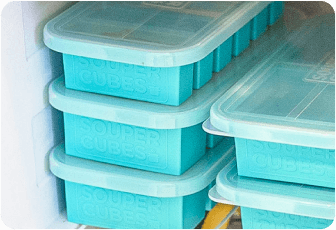 Place the lid on top of the tray and store your Souper Cubes tray in the freezer.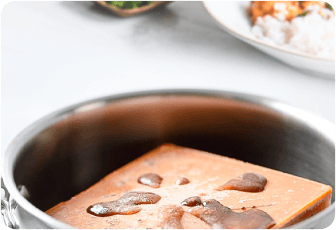 Pop your frozen food out! Reheat in the microwave, on the stove (in a pot), or in the oven – it's your choice!
Reviews from the #SouperCubesFam
Customer Reviews
Write a Review
Ask a Question
08/20/2023
Laura H.

United States
Souper CC ubes
Absolutely love all my souper cubes!
05/21/2023
Pamela W.

United States
Better than bags
I made some chili and used the 2-cup tray and believe me, it's much better than bags. No spills, just spoon it in. I don't know if anything can get better than these.
04/04/2023
Elsie

United States
Great quality but does retain odors
I bought the two cup and 1 cup souper cube trays. They have been awesome. I really love the ability to have regular shapes for easier storage of food. I love how easy the food pops out, and I love the measuring marks. I've read other reviews that say these trays don't retain smells, but I have to say that they absolutely do. My entire pantry smells strongly from my souper cubes trays airing out after they've been washed, and it's been days and days. I don't know if they transfer the odors yet. Also, the 2 cup cubes may be able to store side by side in a gallon ziploc, but they don't fit that way in Foodsaver 11" vacuum bags. I just store them lengthwise in the 8" bags. I would love if they had a shallow tray that would allow for easier defrosting, something that would fit easily in an 11" Foodsaver vacuum seal bag. All in all though, I'm happy to have these. Wish I knew how to deodorize them though.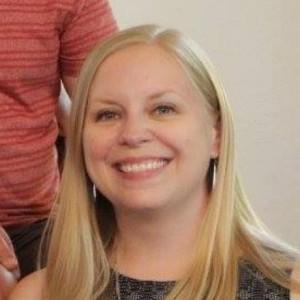 LZ
03/27/2023
Leah Z.

United States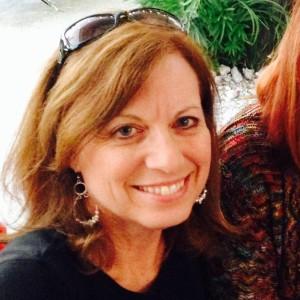 BB
03/27/2023
Beth B.

United States
Good idea
This is a very good idea. I wish they had made the corners rounded so it would be easier to clean for those who wash by hand. Also these are very heavy which was a surprise.