Description
Souper Cubes® trays are built with thick silicone walls and a steel-embedded rim to make the tray extra sturdy. The clear BPA-free plastic lid fits snugly to prevent spills, keep out freezer odors, and enable easy stacking. Walk to the freezer with confidence and ease.
Features
Made from 100% FDA food-grade silicone
Fill lines: 1-cup / 2-cup, and 250mL / 500mL
NO BPA, lead, PVC, or phthalates
Dishwasher safe
4 2-cup cubes fit in a single gallon-size bag
Oven safe up to 415F (trays only)
Tray dimensions 11.5" X 5.5" X 2.5".
Frozen "cube" dimensions 4.125" x 4.25" X 2.25".
Freezing Suggestions
Shepherd's Pie
Lasagna
Strawberry-Rhubarb Crisp
Pozole Rojo
Chicken Tikka Masala + Rice Bowls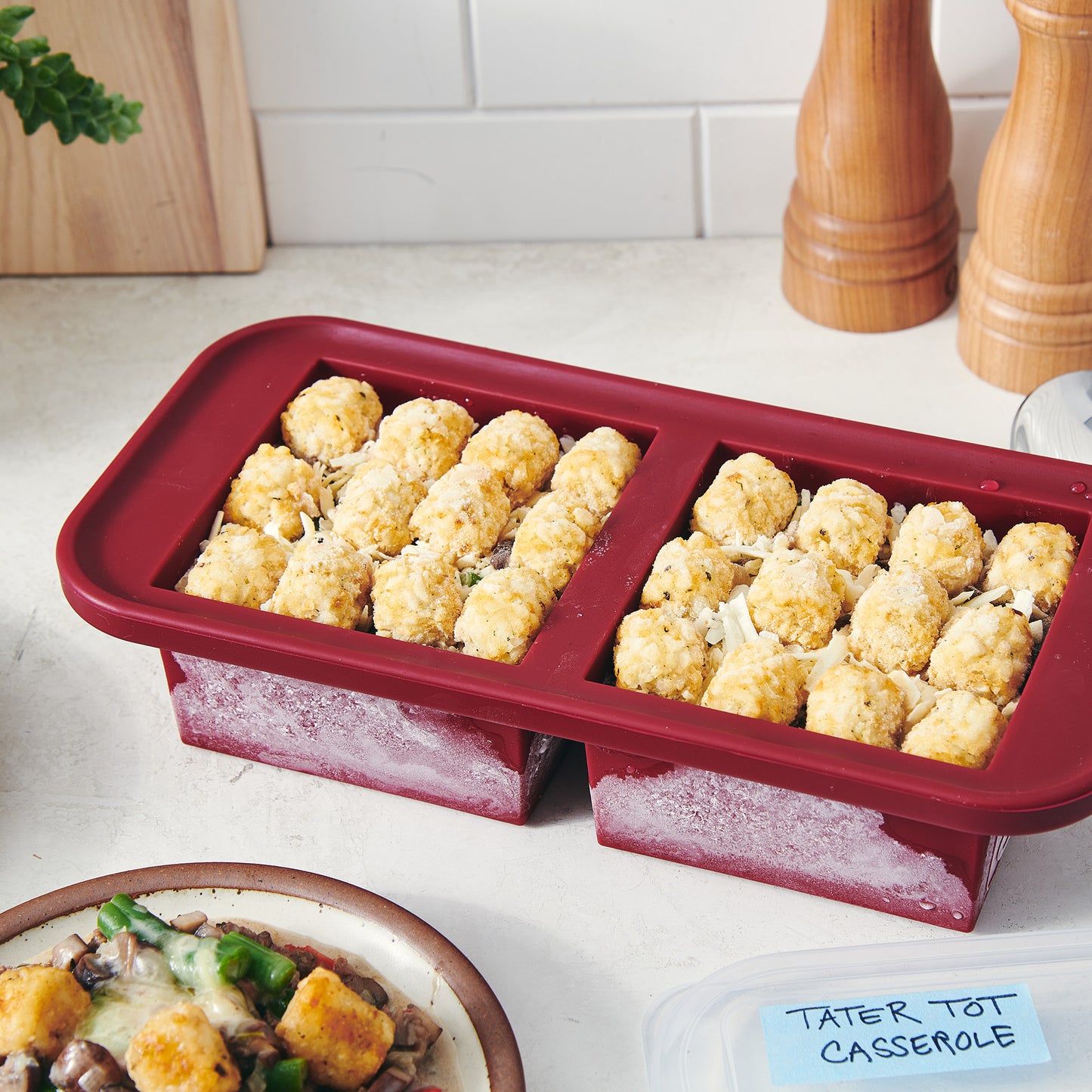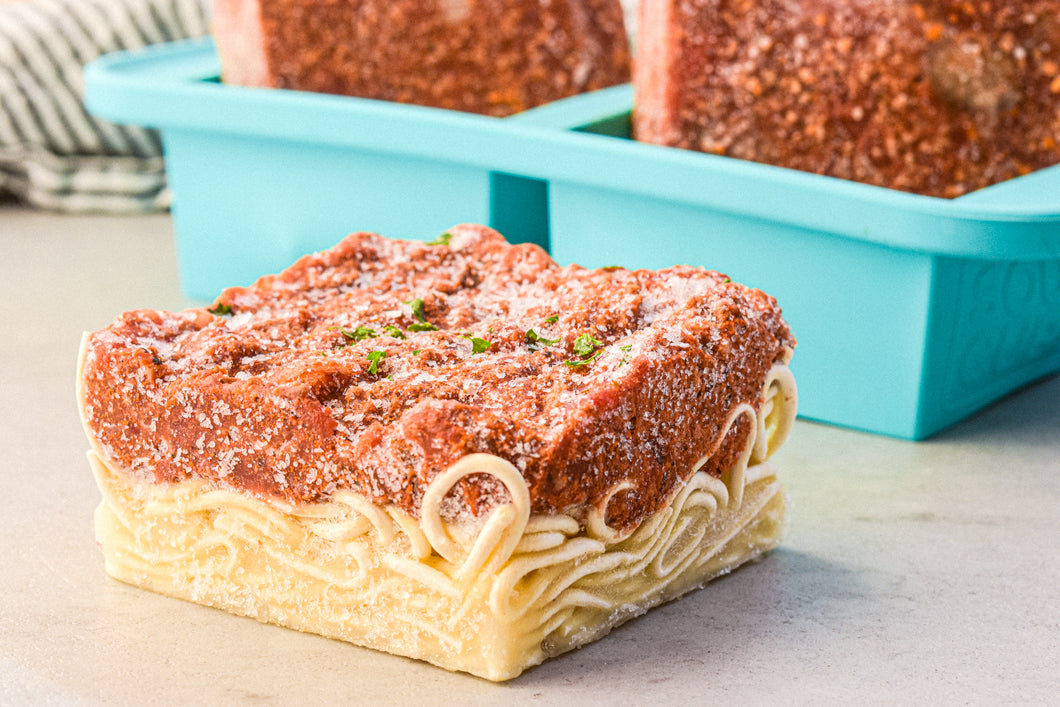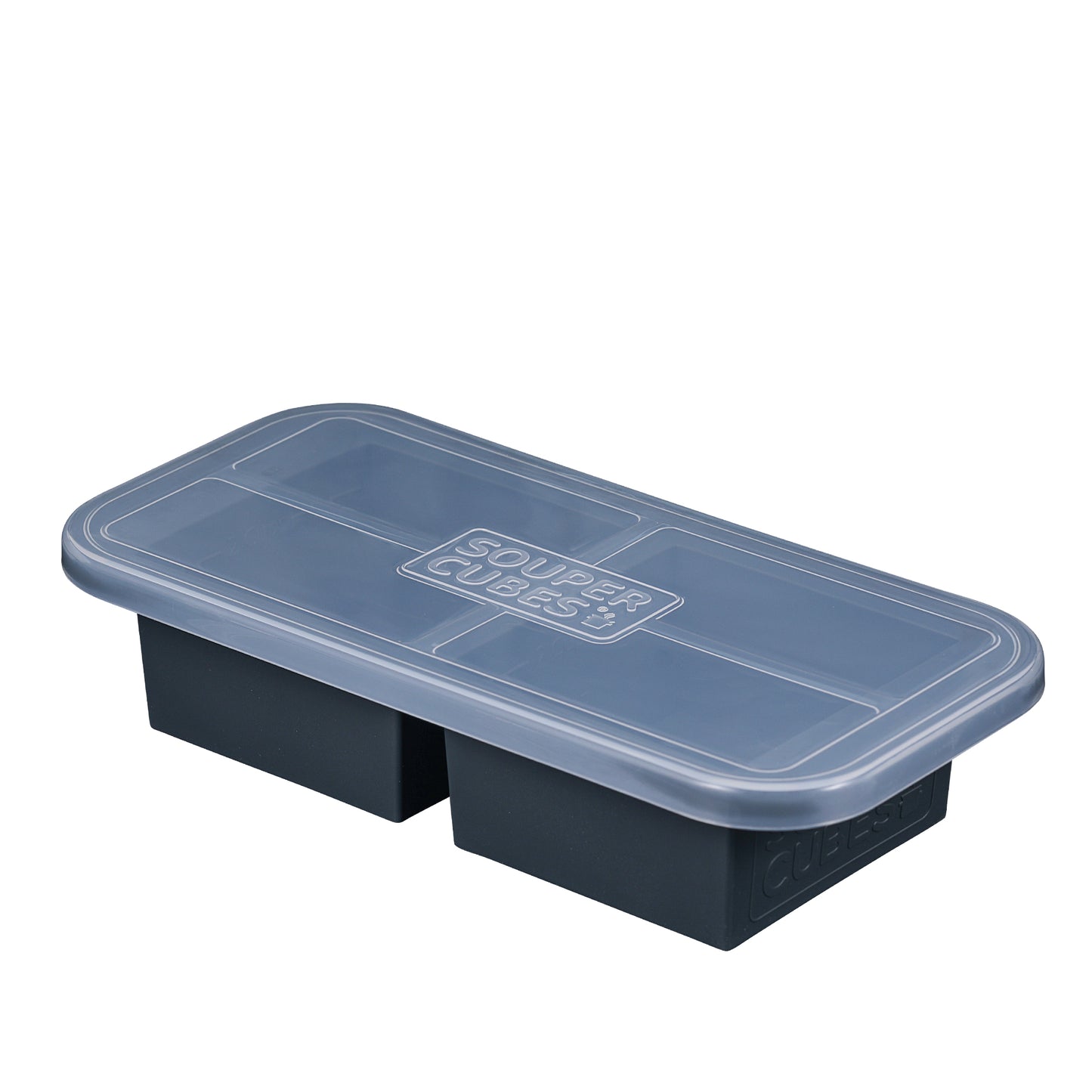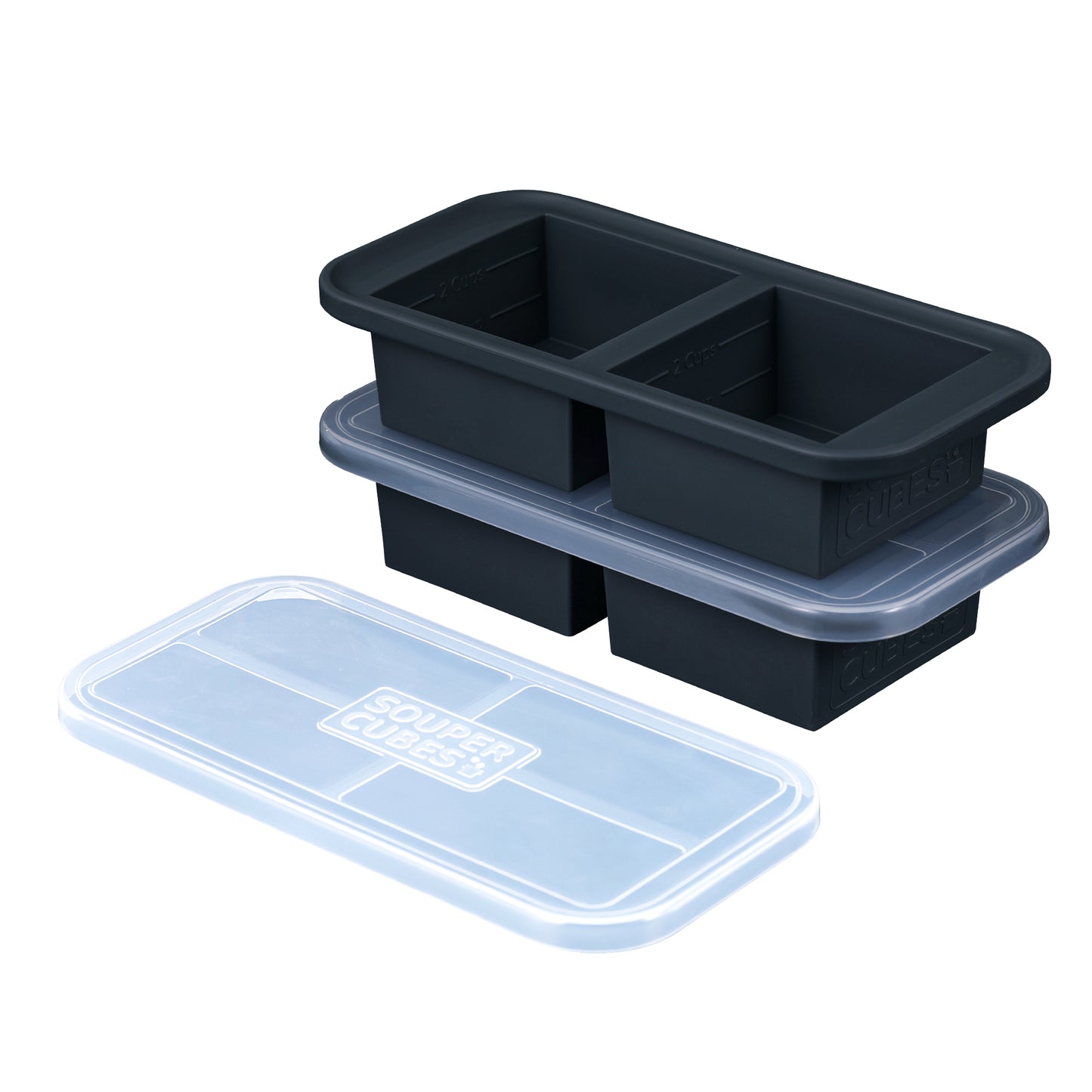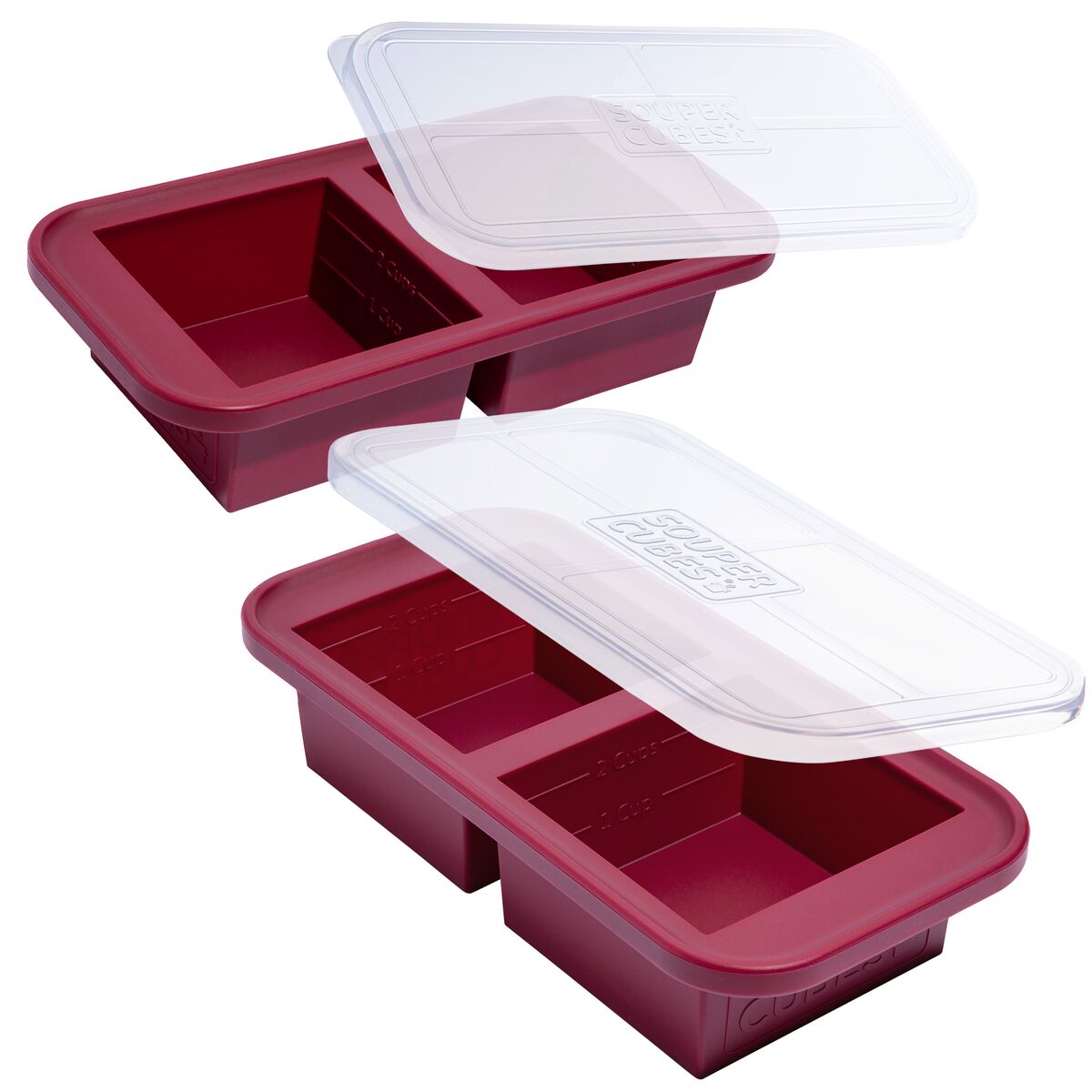 How do Souper Cubes Work?
Fill Freeze Repeat
Step 1
Fill Tray
Put your food into the Souper Cubes tray, hot or cold!
Step 2
Freeze It
Place the lid on top of the Souper Cubes tray and store it in the freezer.
Step 3
Reheat
Pop your frozen food out! Reheat in the microwave, on the stove (in a pot), or in the oven – it's your choice!
Reviews from the
#SouperCubesFam
Customer Reviews
Write a Review
Ask a Question
11/22/2023
Deborah P.

United States
Best Christmas Gift for Home Cooks
I bought 6 sets of these to give to 3 of my 28 -30 year old children so they can keep extra portions of soups or casseroles or homemade sauces. AND I kept 3 for myself. I am always making more than 2 can eat in a week, so this was the best invention for me. I can gift portions and keep portions.
11/14/2023
Dennis B.

United States
2cup souper ca
Worked out freezing two dinners
11/03/2023
Donna S.

United States
Souper cubes
I've had mine for almost a year. I've froze all kinds of soups in mine. Never smells up the Souper cube and releases easily
11/03/2023
GLORIA S.

United States
BEST IDEA EVER !!!
Speaking as one who makes A LOT of soups during the year, I can tell you that this item is the answer to my STORAGE prayers for freezing the soups in a handy SQUARE container that saves on freezer space. I freeze the soup in the premessured size of these and then pop them out and stack them in ziploc bags.
11/01/2023
Angela C.

United States
Lids not as snug but still excellent
I have bought several orders of Souper Cubes. My last batch had two lids a bit loose. I'm hoping it will be of no consequence. Other than this one issue I love them! I food prep everything: soups, pasta, sauces, etc. it's a great time and money saver!
Hi Angela, Thank you for your continued support of Souper Cubes. As a small family business, we're so grateful. I'm sorry to hear that two of your lids seem loose. This is very unusual. Can you send us a picture or video to help@soupercubes.com so that we can assist you? Best, Michelle