Description
Freeze up to ten 2 Tablespoon portions per tray. Pop on the snug-fitting lid to keep out odors and stack the trays in your freezer. Walk to the freezer with confidence thanks to our thick sturdy silicone walls and a sturdy embedded steel frame. To maximize freezer space and your trays, place frozen cubes in a labeled freezer bag.
To easily remove the lid, allow it to rest on the counter for 3 minutes after removing from the freezer. Lift up on the lid tab while using the wrist and forearm as an anchor on the rest of the tray.
Features
Made from 100% FDA food-grade silicone
Fill Lines: 1 Tbs , 2 Tbs, 15 mL, 30 mL, 1 oz
NO BPA, lead, PVC, or phthalates
Dishwasher safe
Oven safe up to 415F (trays only)
Freezing Suggestions
Tomato paste
Minced garlic
Oatmeal bites
Lemon juice
Baby food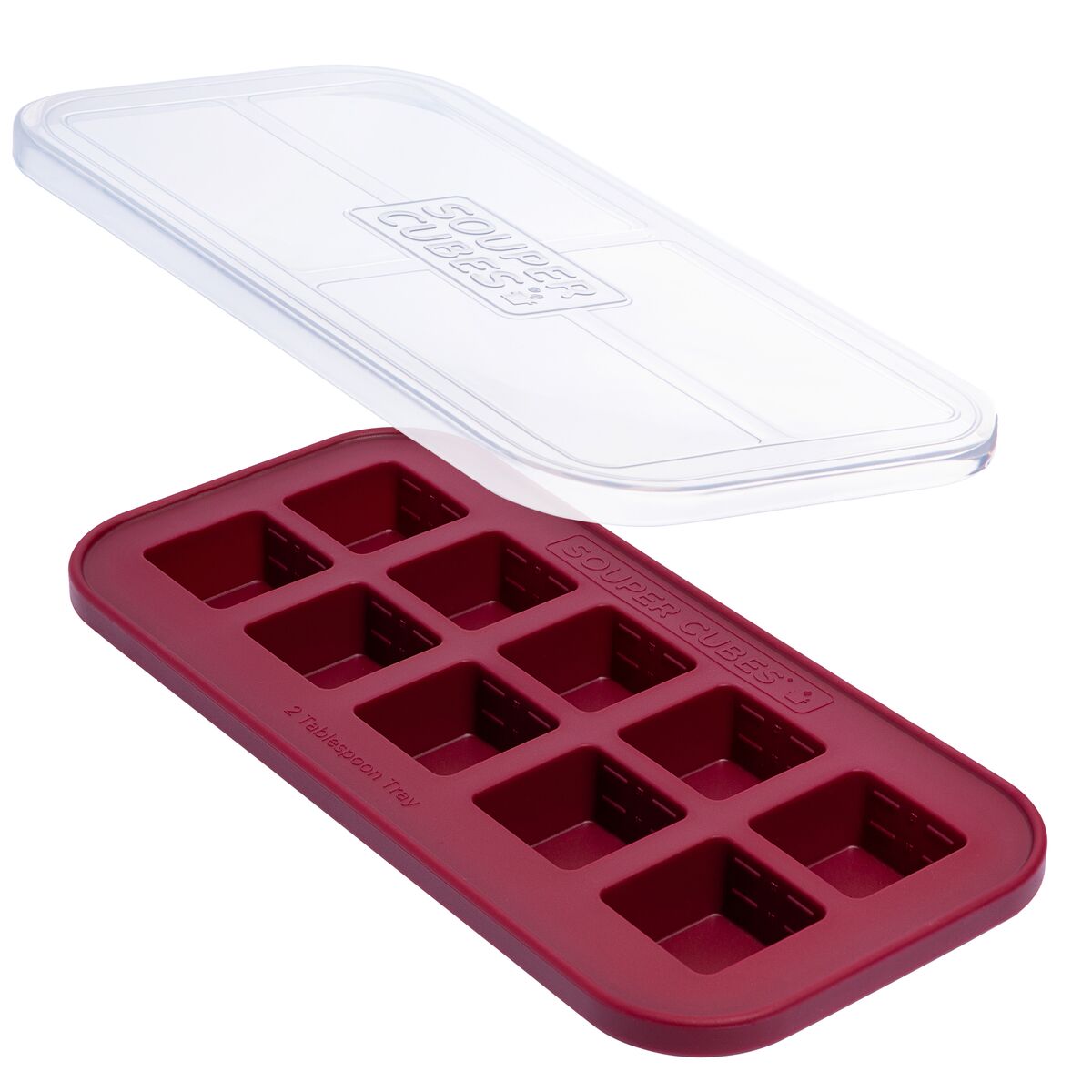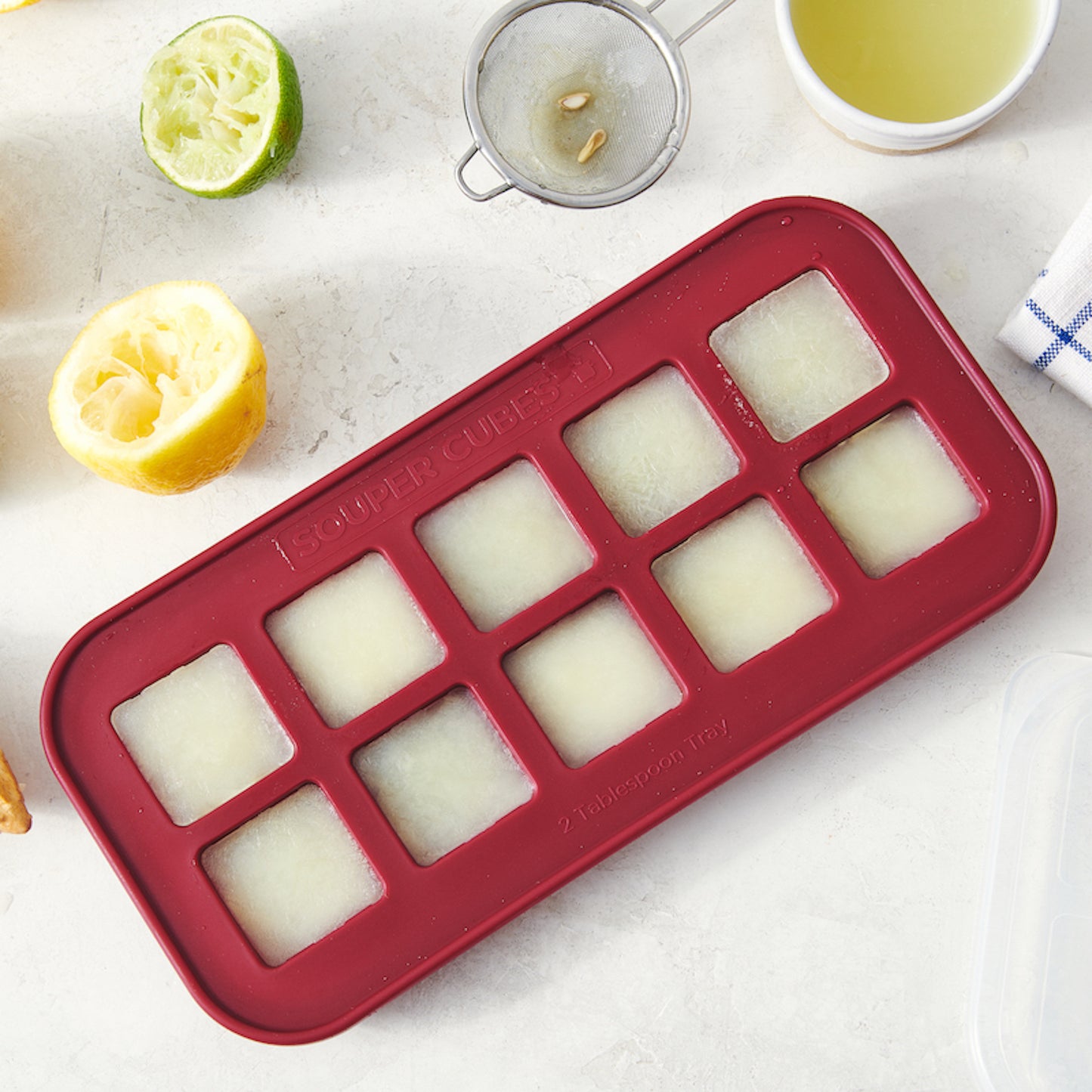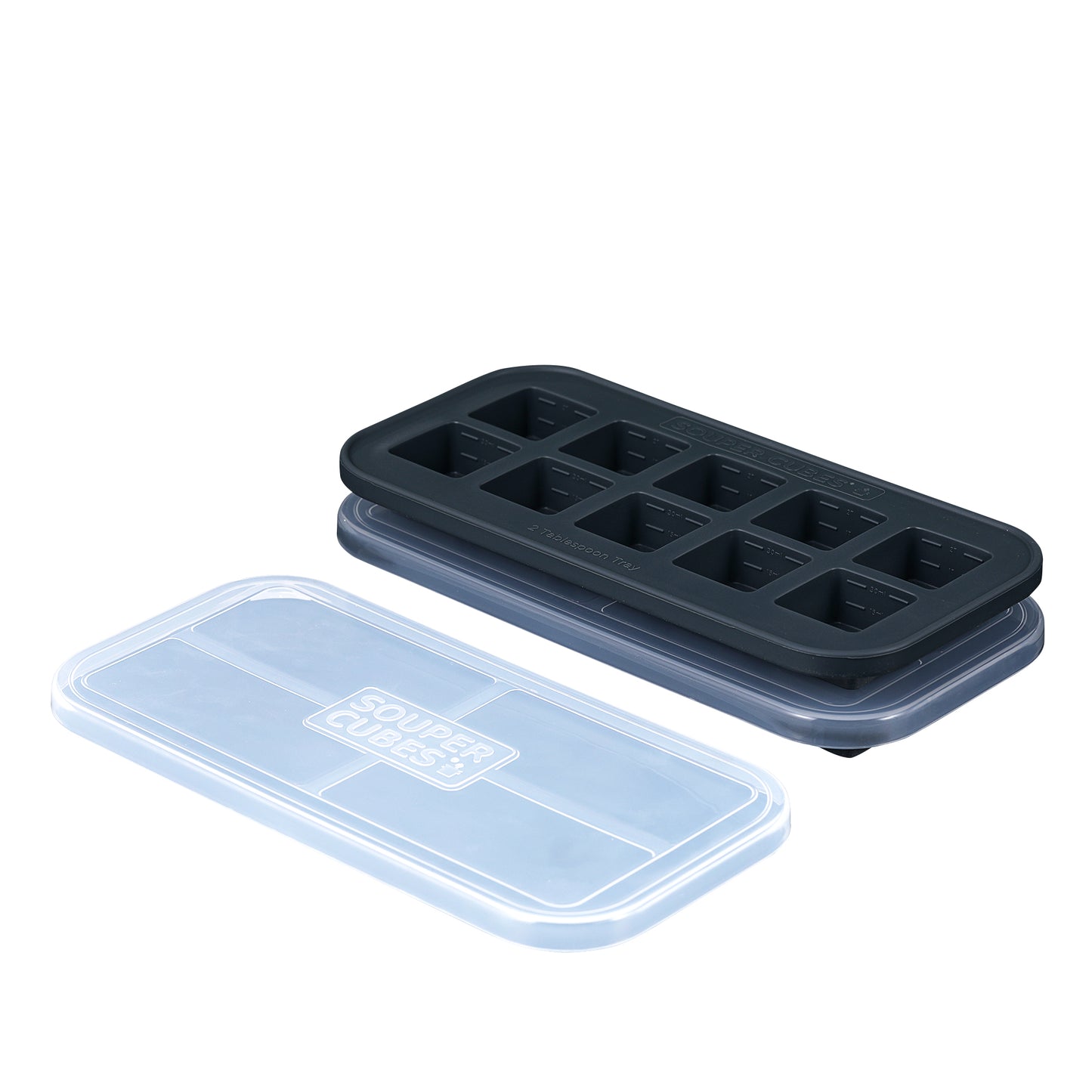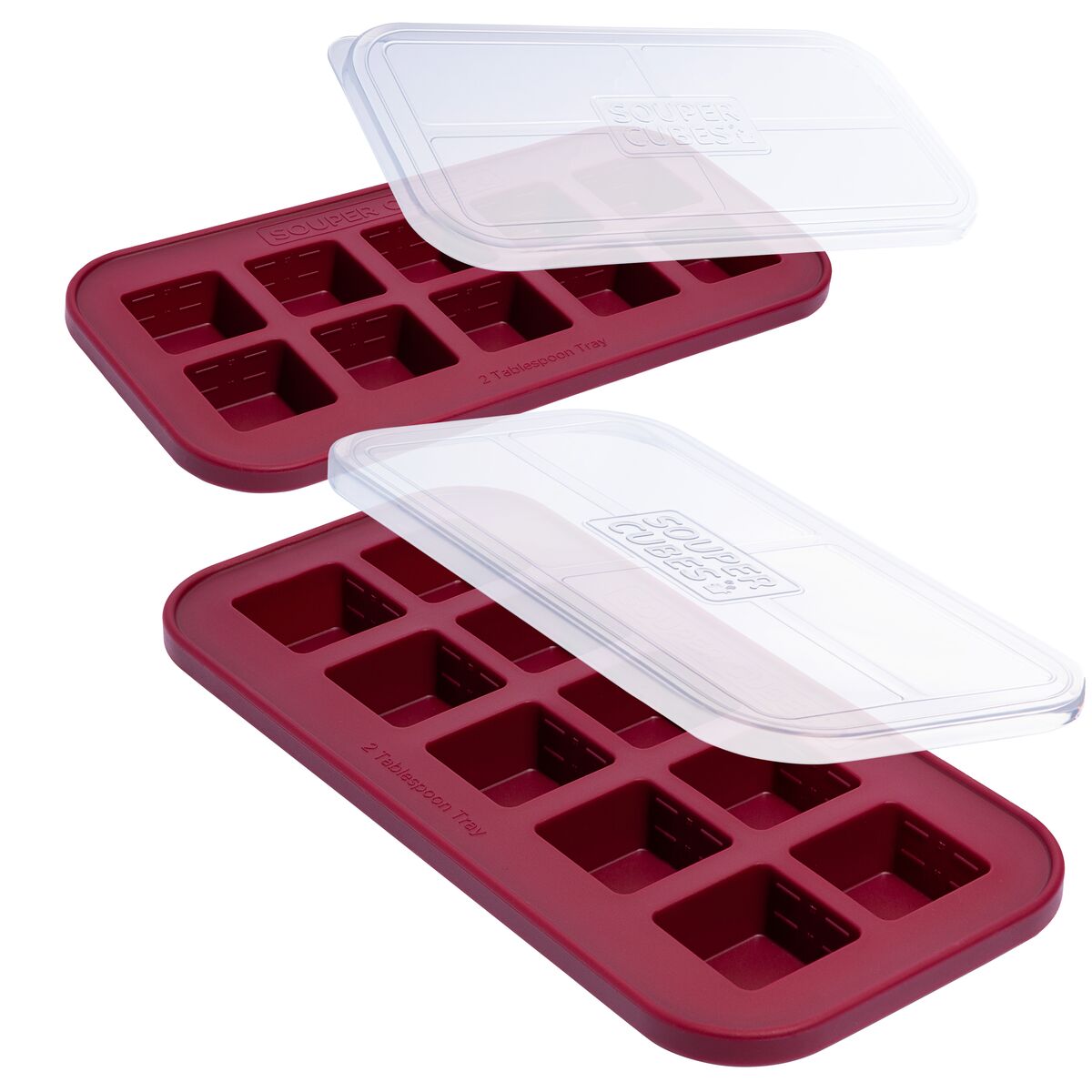 How do Souper Cubes Work?
Fill Freeze Repeat
Step 1
Fill Tray
Put your food into the Souper Cubes tray, hot or cold!
Step 2
Freeze It
Place the lid on top of the Souper Cubes tray and store it in the freezer.
Step 3
Reheat
Pop your frozen food out! Reheat in the microwave, on the stove (in a pot), or in the oven – it's your choice!
Reviews from the
#SouperCubesFam
Customer Reviews
Write a Review
Ask a Question
11/27/2023
Mary S.

United States
Very satisfied
Great customer service! I bought these to replace my ice cube trays. The size of the cubes is much nicer than my old trays and the cubes don't shatter when they pop out.
10/31/2023
Susan M.

United States
Perfect!
I love all of my Souper Cubes but this one is special. It is the perfect size for when I want to freeze/save just a small, single use serving size of tomato paste, chopped garlic, sautéed shallots etc. Thanks, Souper Cubes!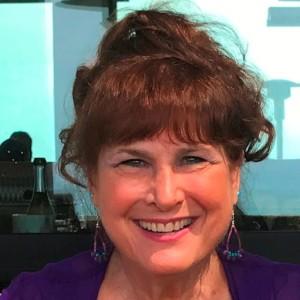 CB
10/02/2023
Carol B.

United States
Great for leftovers & friends
I have several sizes of Souper Cubes and especially love the ice cube version for when my citrus trees come ripe all at once and I need to squeeze the juices and store them in convenient alliquots to use for cooking. The 1 cup and 1/2 cup ones are great to freeze leftovers. AND I give sets to family and friends for gifts.
09/12/2023
Margo D.

United States
I own multiple Souper Cubes.
I love these things. I use the 2T for cookies, heavy cream, bacon grease, any number of things. I have 4 of this size, 4 one Cup, 4 one-half cup, 2 cookie dough trays. There are just two of us now, and leftovers get frozen in portion sizes. There are unlimited uses for these unique products.
09/11/2023
Richard H.

United States
Easy peezee
So easy to make a batch of Basil pesto, or vegetable soup and portion it to mu Soupoer cubes! I love them!