Description
Freeze half-ounce portions of breast milk.
Frozen milk will fit in any baby bottle opening, both narrow- and wide-bottles.
Includes: 2 reusable trays, 2 lids, and a freezer magnet with breast milk storage guidelines from the CDC.
Features
Made from 100% pure platinum silicone
NO BPA, lead, PVC, or phthalates
Fill lines: half-ounce and 15 milliliters
Steel-reinforced rim makes tray extra sturdy
Leak-proof latching lid eliminates freezer odor
Tray capacity 8oz / 240 ml
Freezer safe, dishwasher safe, oven-safe trays (up to 450F)
Wash and sterilize the tray before using.
To label trays with date, place masking tape on the lid or write on the lid with a water-based paint marker.
Tray Dimensions: 6.8in x 6.3in x 1.7in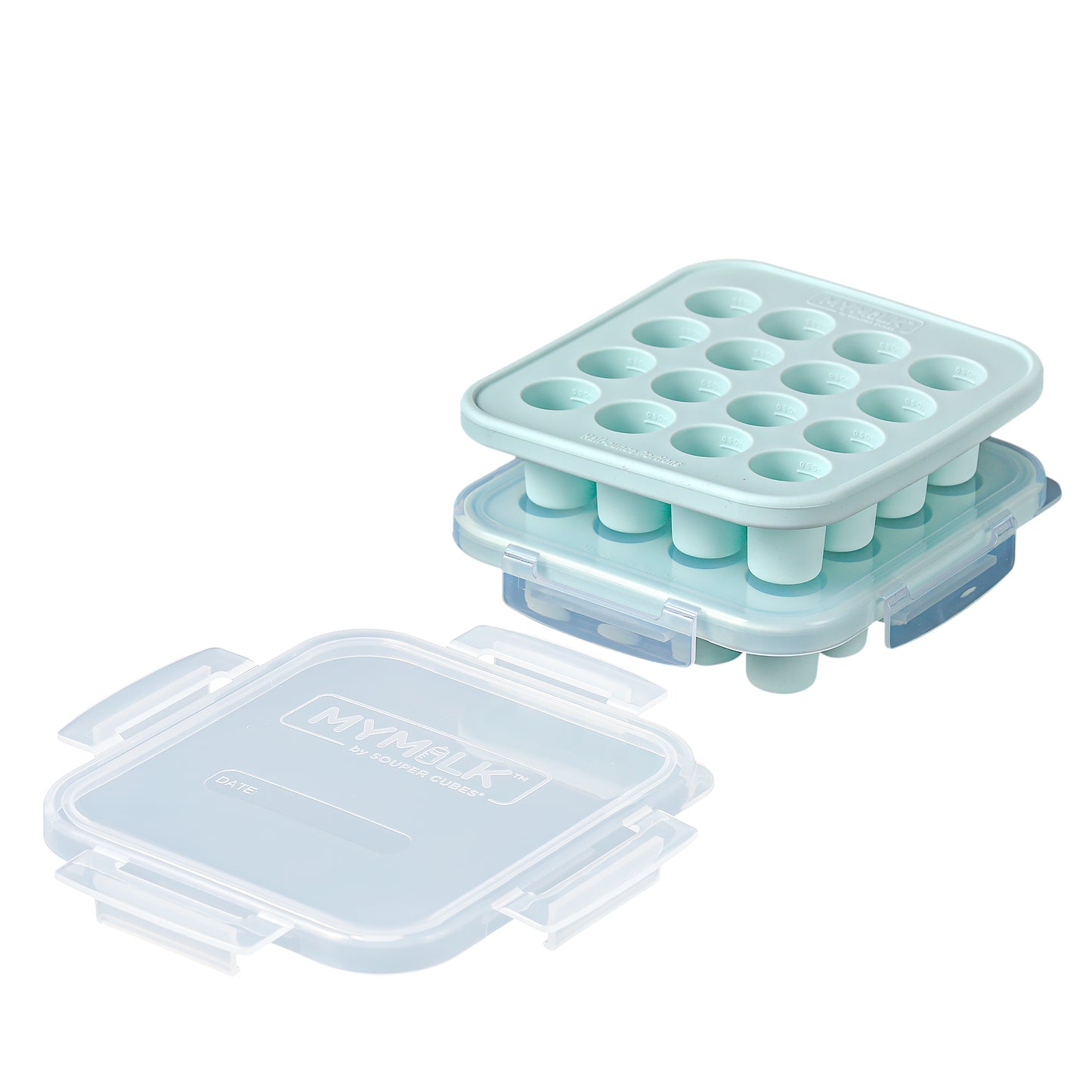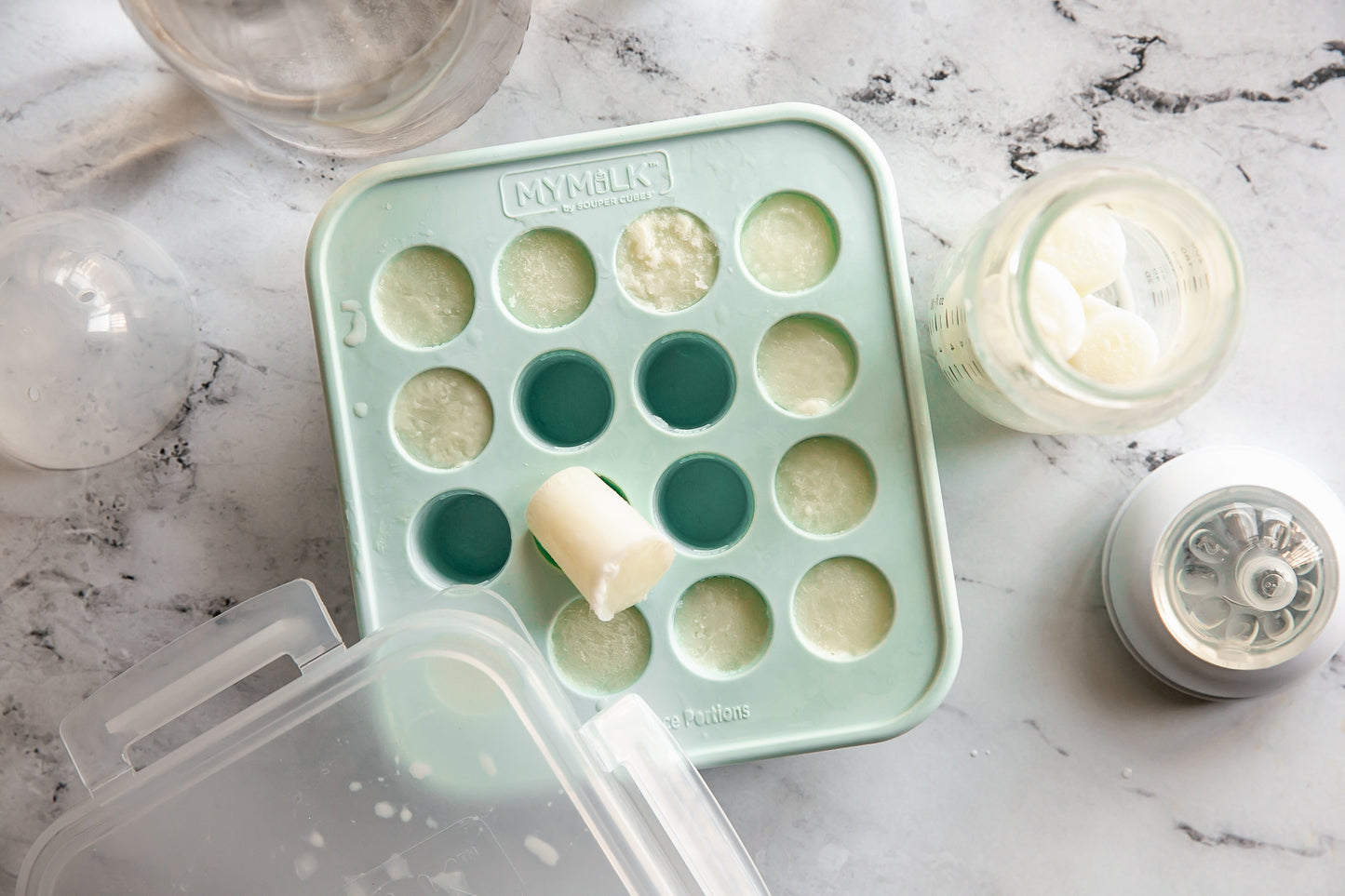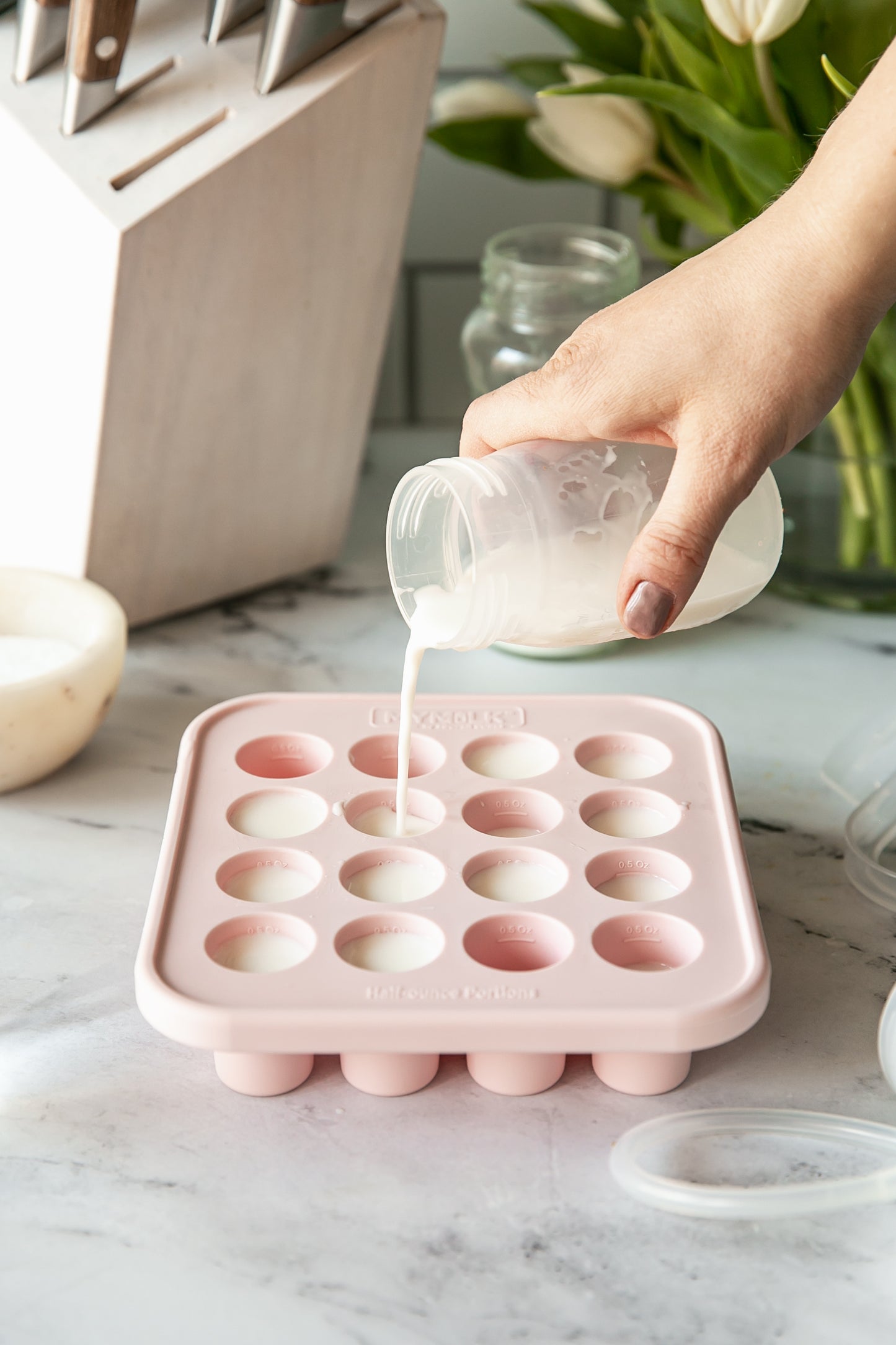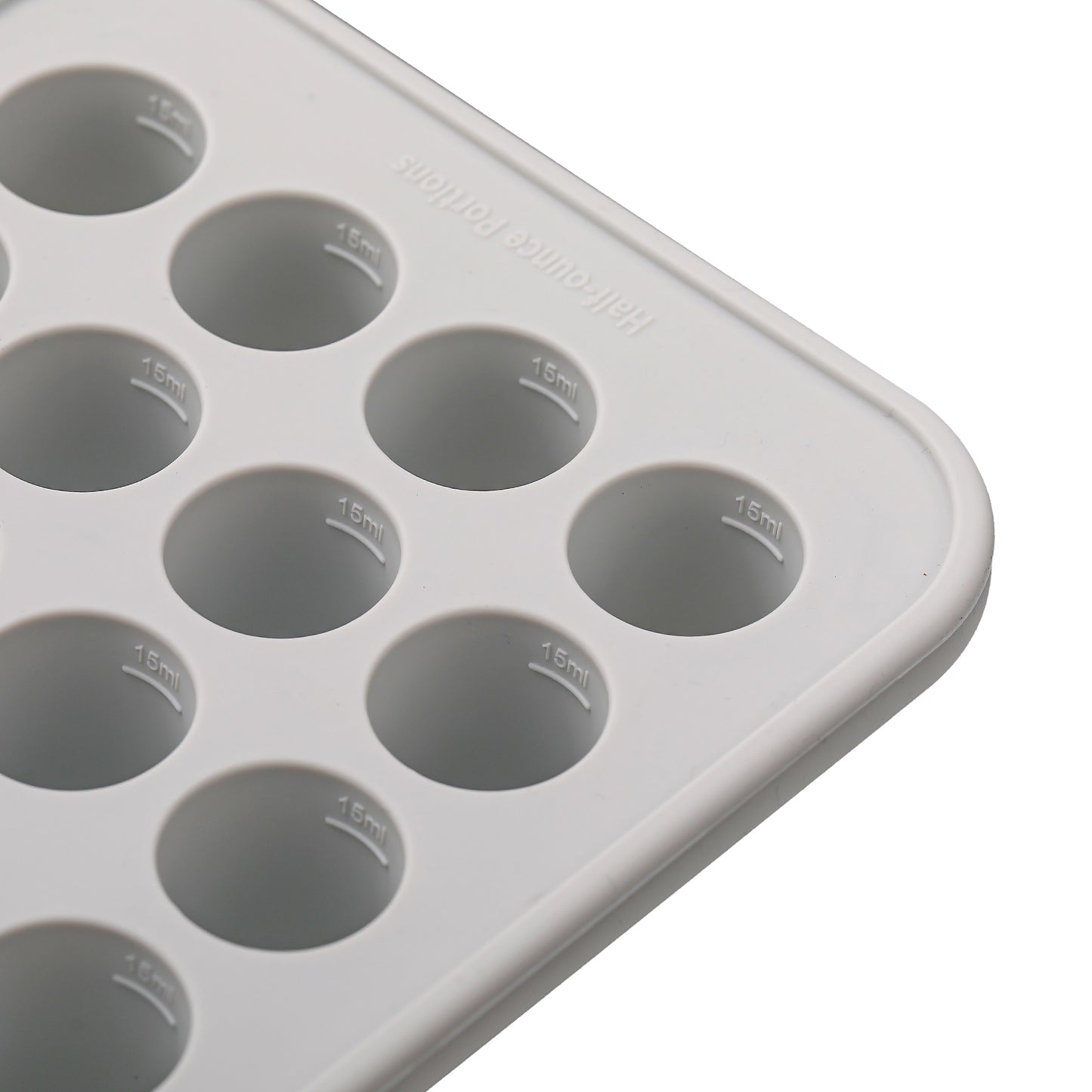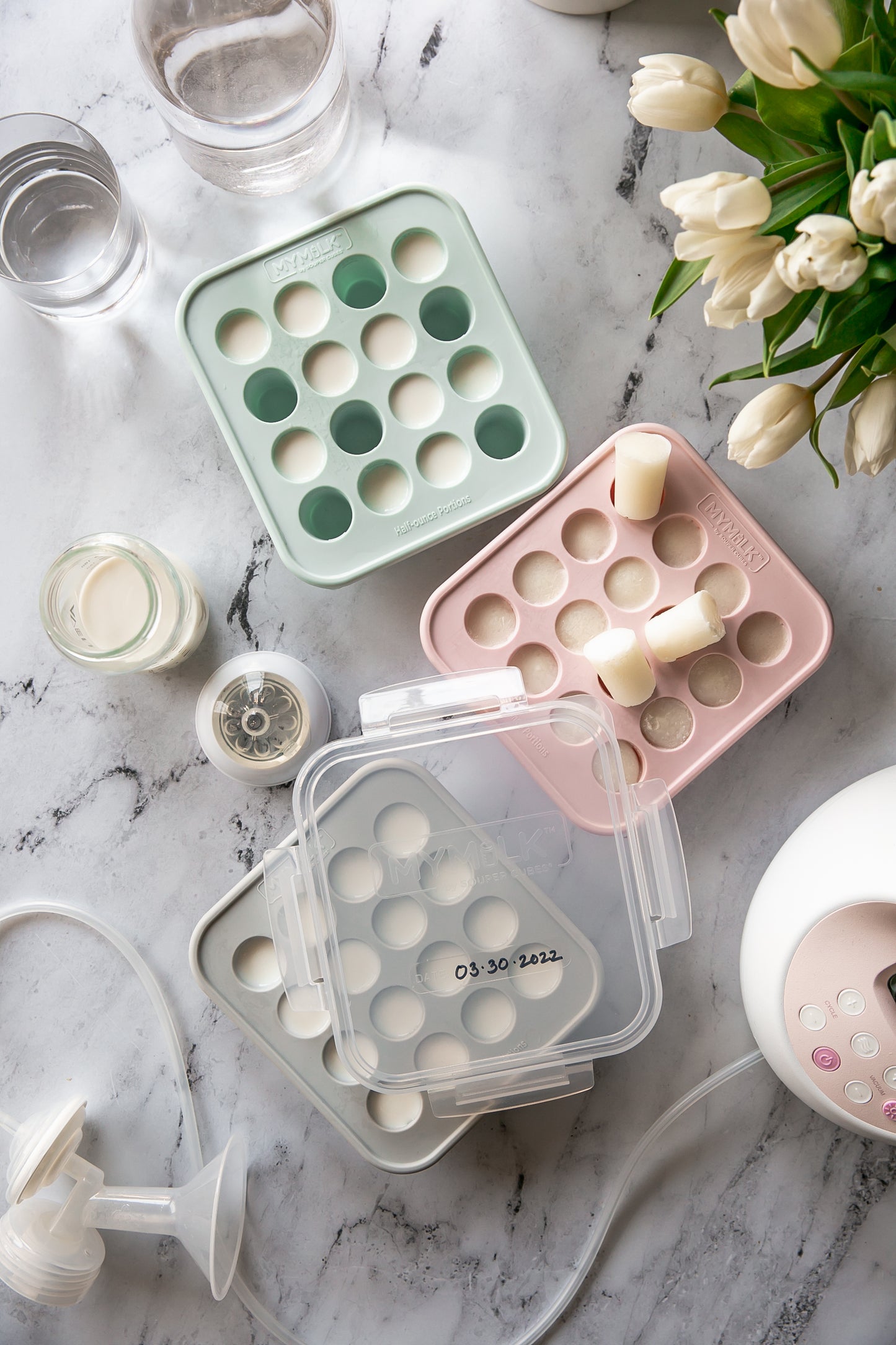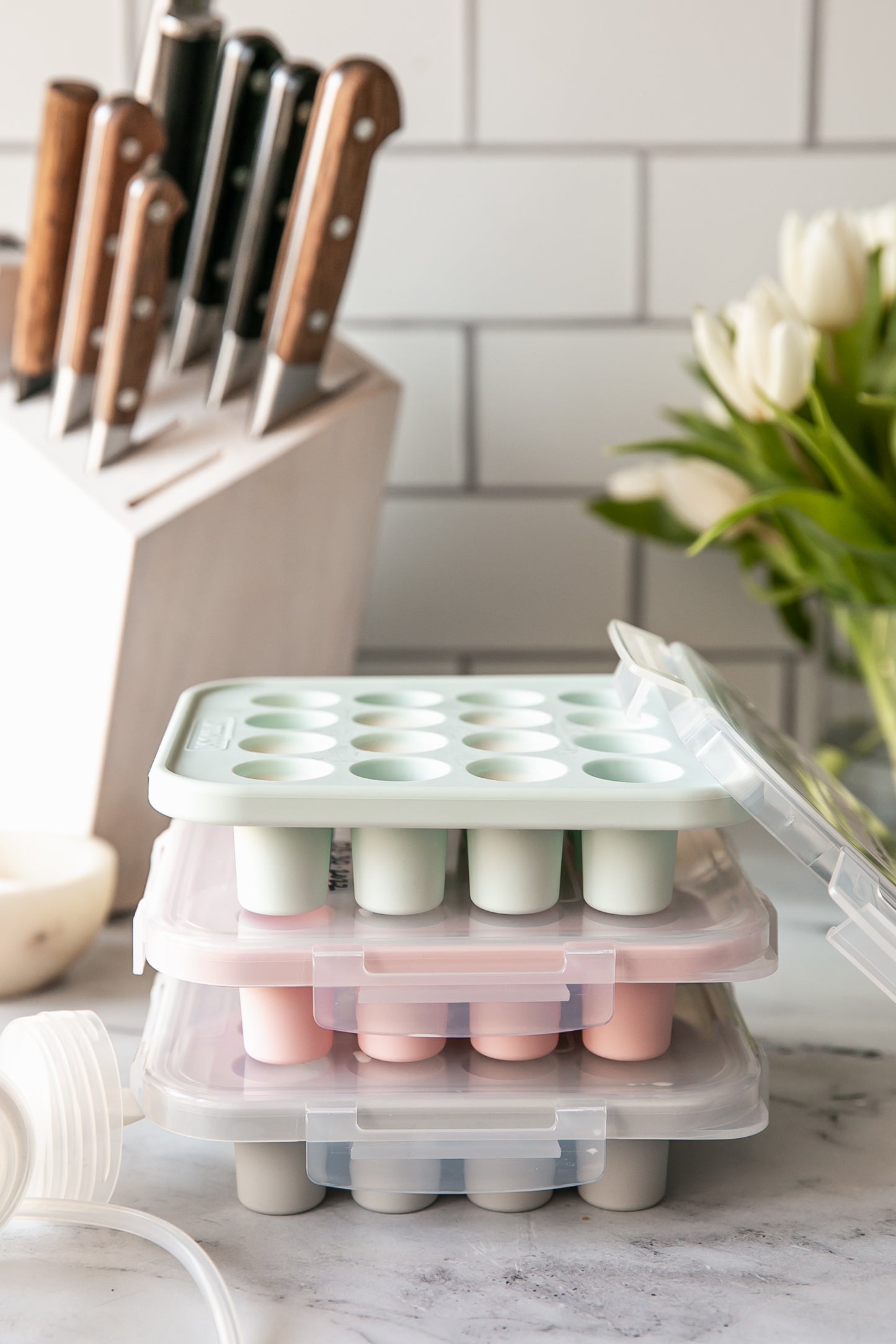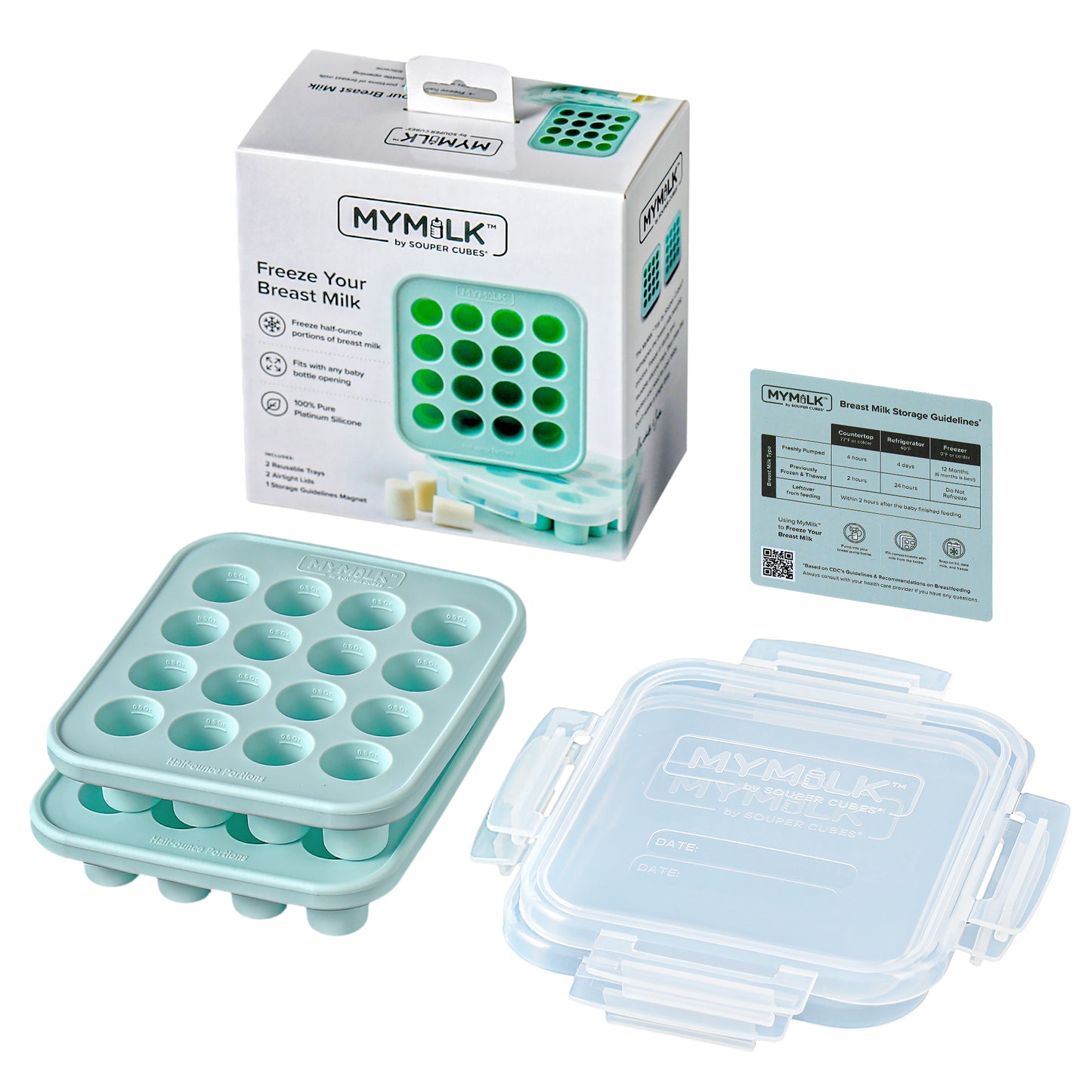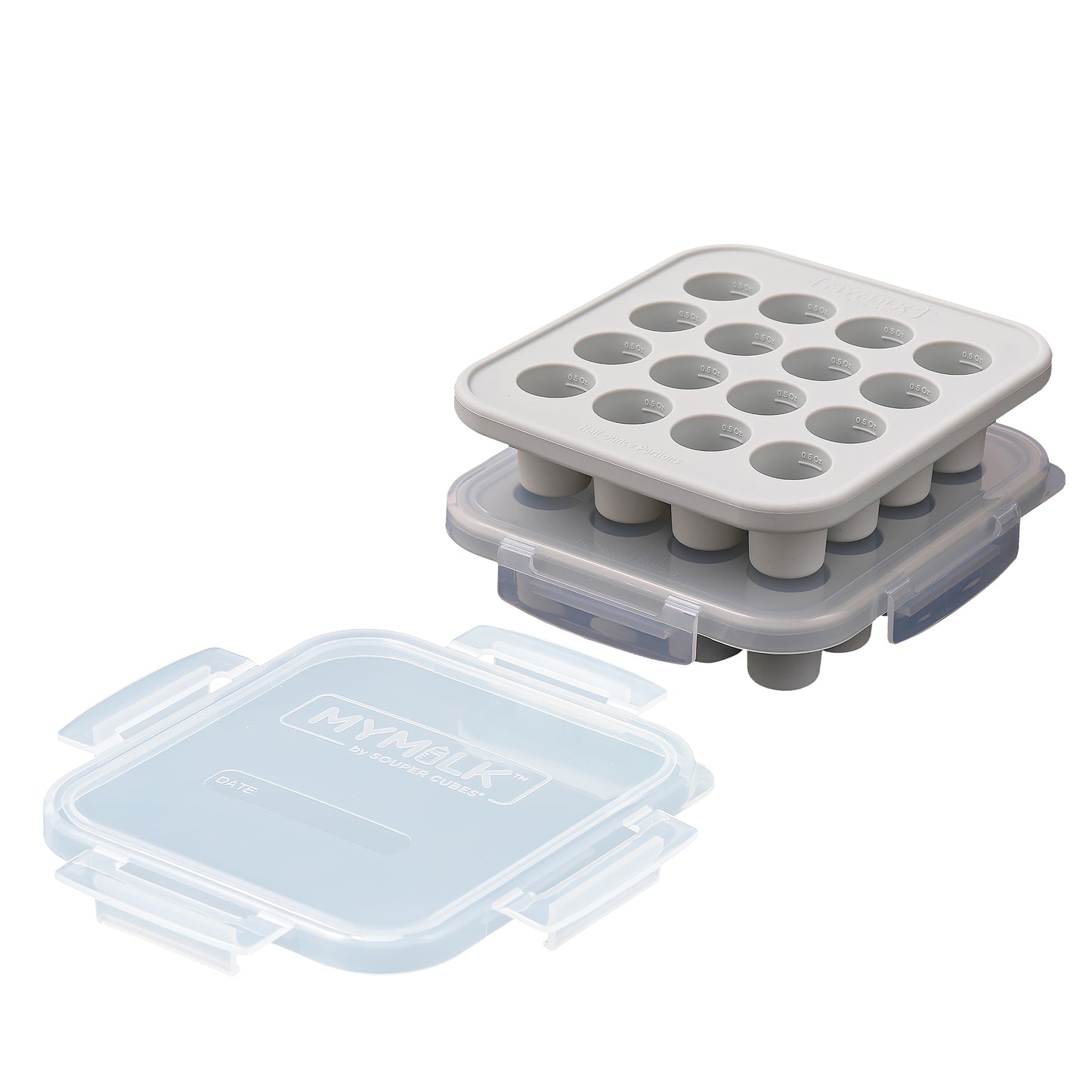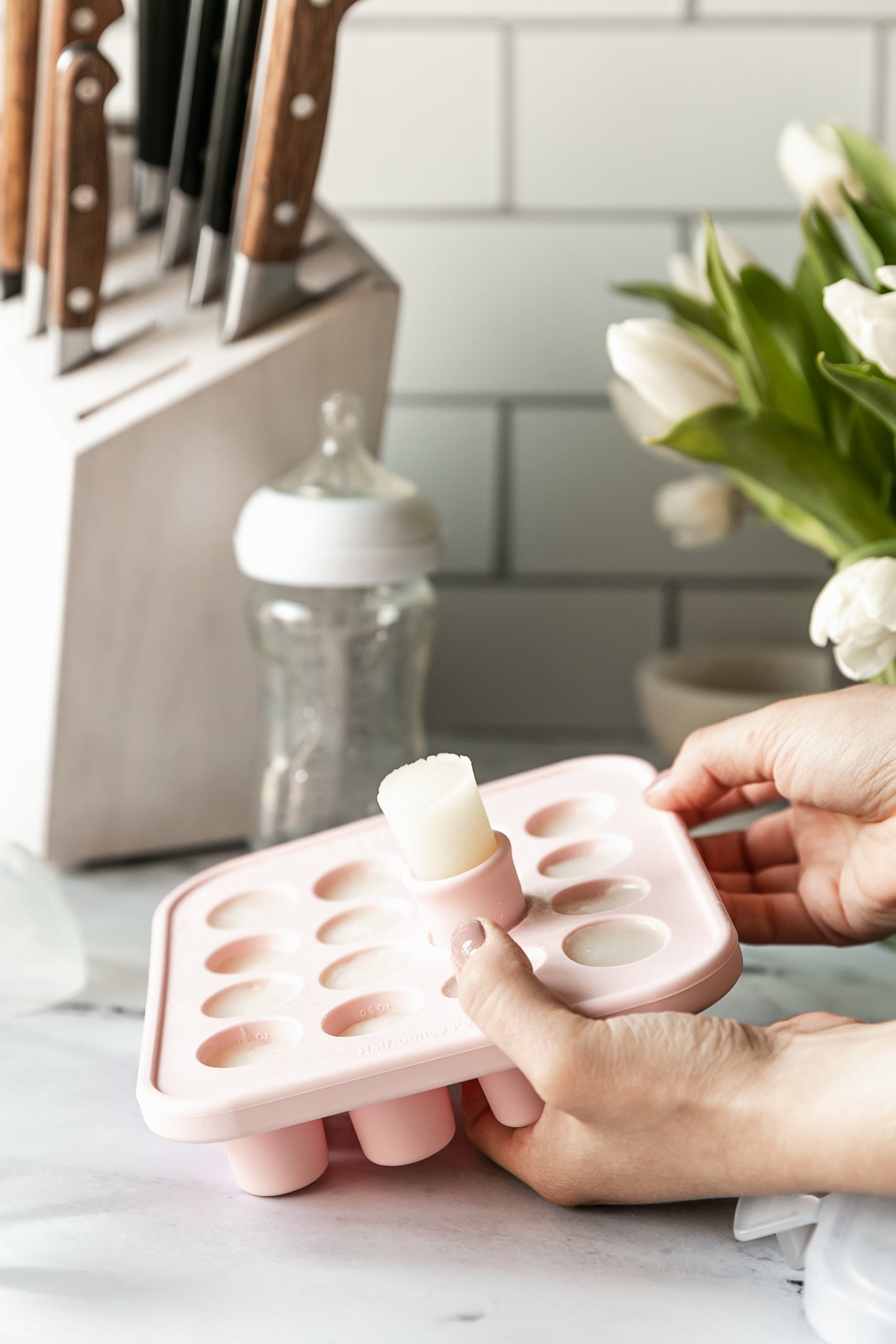 How do MyMilk Trays Work?
Fill Freeze Repeat
Step 1
Fill Tray
Put your breast milk into the MyMilk tray.
Step 2
Freeze It
Close the tray's latching lid, and store your MyMilk tray in the freezer.
Step 3
Thaw!
Get the exact amount your baby needs, and thaw it!
The
#1 Alternative

to Breast Milk Storage Bags

MyMilk Trays

Breast Milk Storage Bags

Freezer-friendly
Leak-Free
Perfectly Portioned
Freeze in 1/2 oz portions
Freeze in 4-6 oz portions
Reusable
Thaws Directly in Bottle
Easy to Fill
Reviews from the
#SouperCubesFam
Customer Reviews
Write a Review
Ask a Question
11/20/2022
Brooke M.

United States
Love the myMilk trays!
Sooo convenient and good quality! I'll be purchasing the other products soon!
11/05/2022
Emma

United States
Game changer
I used these with our second child and am so glad I did. I was exclusively pumping for awhile and having the half ounces available was really great. I've already gifted to 3 expecting friends. Could not recommend enough!
11/04/2022
Larissa

United States
So awesome!!!
These are so awesome! I've used two other similar products and MyMilk wins hands down. It seals well and the portion sizes make it easy to prep bottles. I am so thankful for this product!
11/04/2022
Alyssa

United States
Perfect!
I fill up my tray every month and then use it as needed to add more to bottles! They are so handy and easy to use when you just need a little more milk quickly!!
11/04/2022
Natalia

United States
Such an amazing product!
I just started my breastfeeding journey and absolutely love these trays. The small portions are great as they help me save every bit of milk! The product is also very sturdy and a great quality.