Description
Freeze half-ounce portions of breast milk and up to ten 2 Tbsp/1oz portions per tray. Pop on the snug-fitting lid to keep out odors and stack the trays in your freezer. Walk to the freezer with confidence thanks to our thick sturdy silicone walls and a sturdy embedded steel frame. To maximize freezer space and your trays, place frozen cubes in a labeled freezer bag.
Frozen milk will fit in any baby bottle opening both narrow- and wide-bottles. includes two tbs trays plus lids mymilk a freezer magnet with breast storage guidelines from the cdc.
Includes two 2 Tbs/1oz trays plus 2 lids, two MyMilk trays plus 2 lids, and a freezer magnet with breast milk storage guidelines from the CDC.
Features
MyMilk Tray
Made from 100% pure platinum silicone
Fill lines: half-ounce and 15 mL
NO BPA, lead, PVC, or phthalates
Steel-reinforced rim makes tray extra sturdy
Leak-proof latching lid eliminates freezer odor
Tray capacity 8oz / 240 ml
Dishwasher safe oven-safe trays (up to 450F)
Wash and sterilize the tray before using
To label trays with date, place masking tape on the lid or write on the lid with a water-based paint marker.
MyMilk tray measures: 6.8" x 6.3" x 1.7"
2 Tbsp Tray
Made from 100% FDA food-grade silicone
Fill lines: 1 Tbs , 2 Tbs, 15 mL, 30 mL, 1 oz
NO BPA, lead, PVC, or phthalates
Dishwasher safe
Oven safe up to 415F (trays only)
2T tray measures: 11.75" X 5.75" X 1.125"
Freezing Suggestions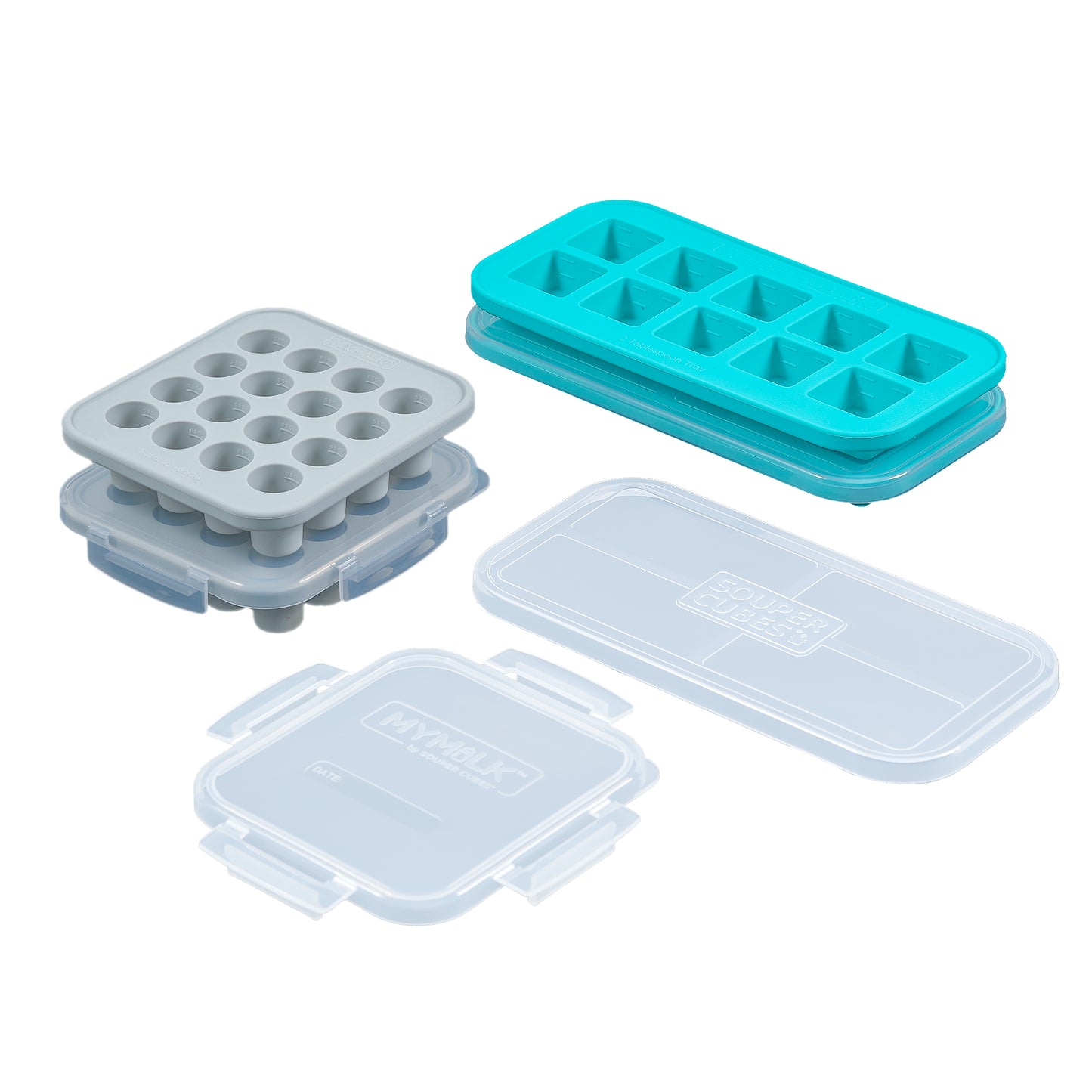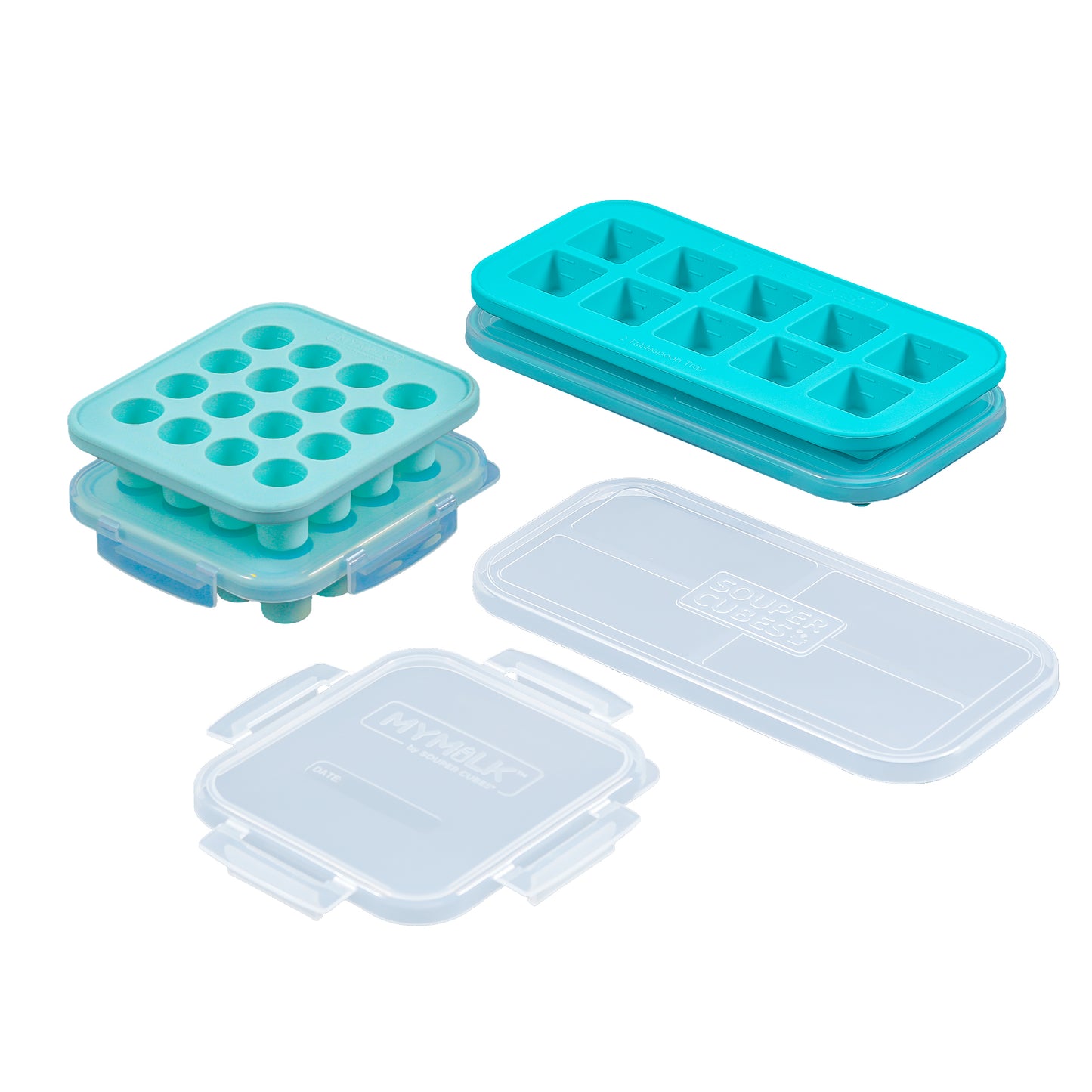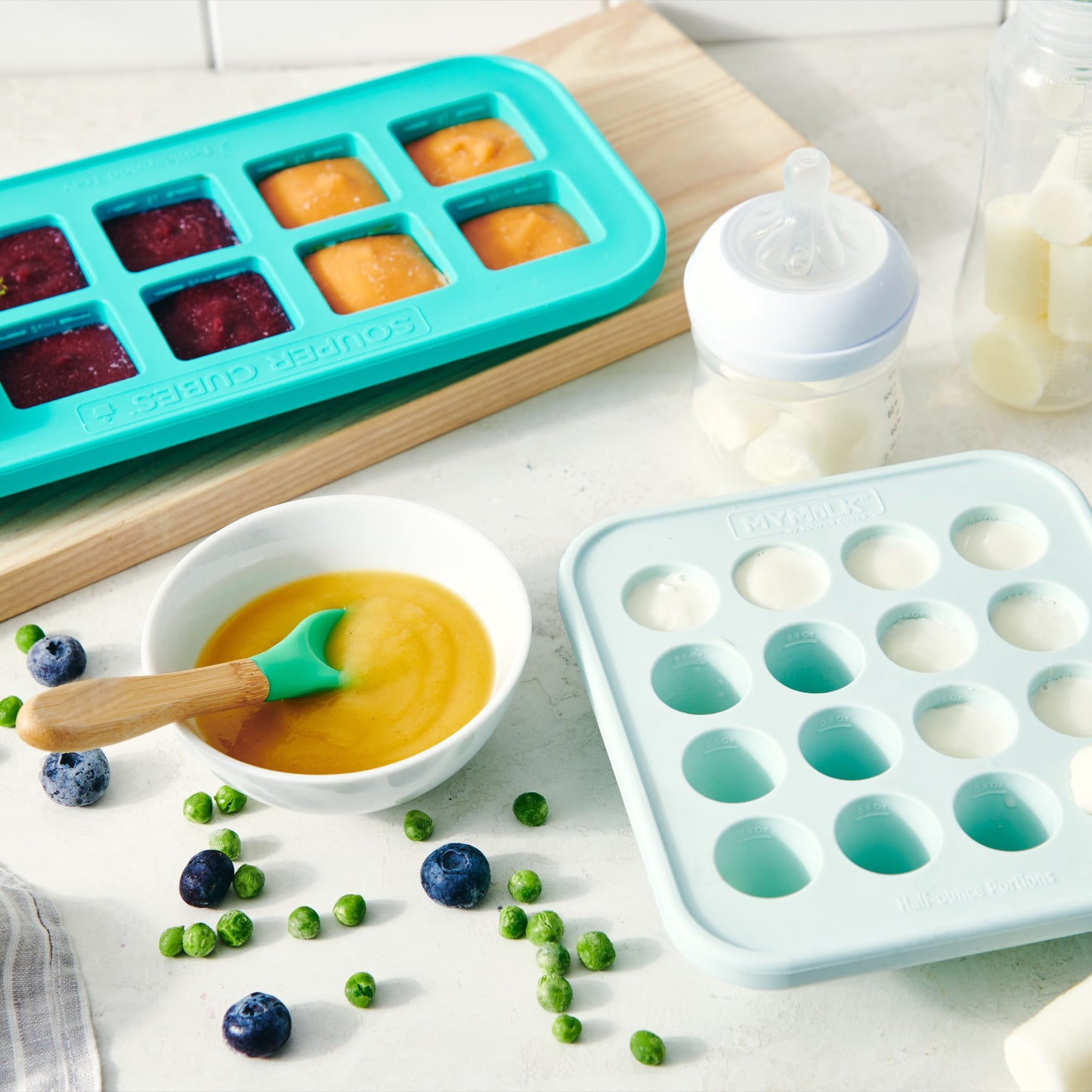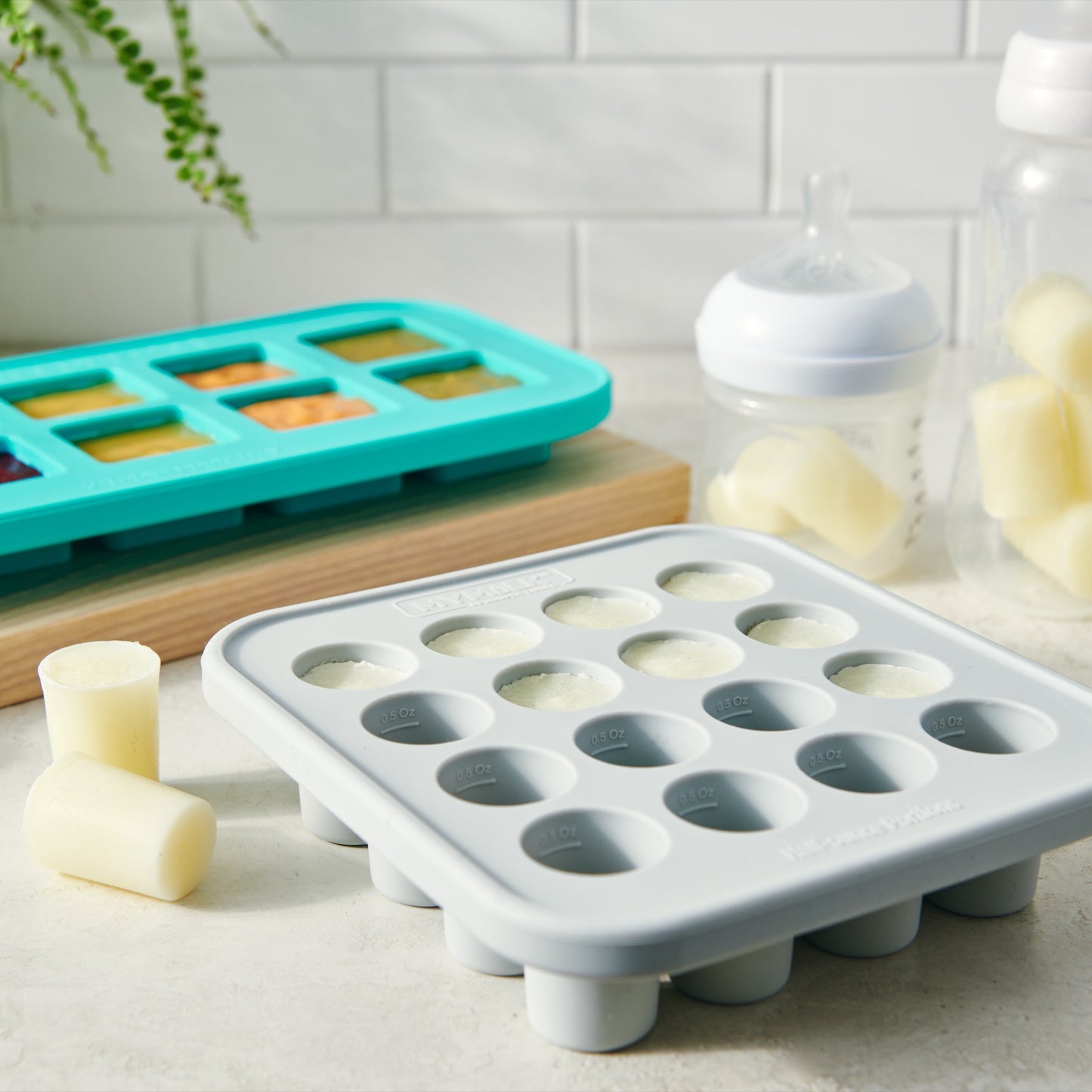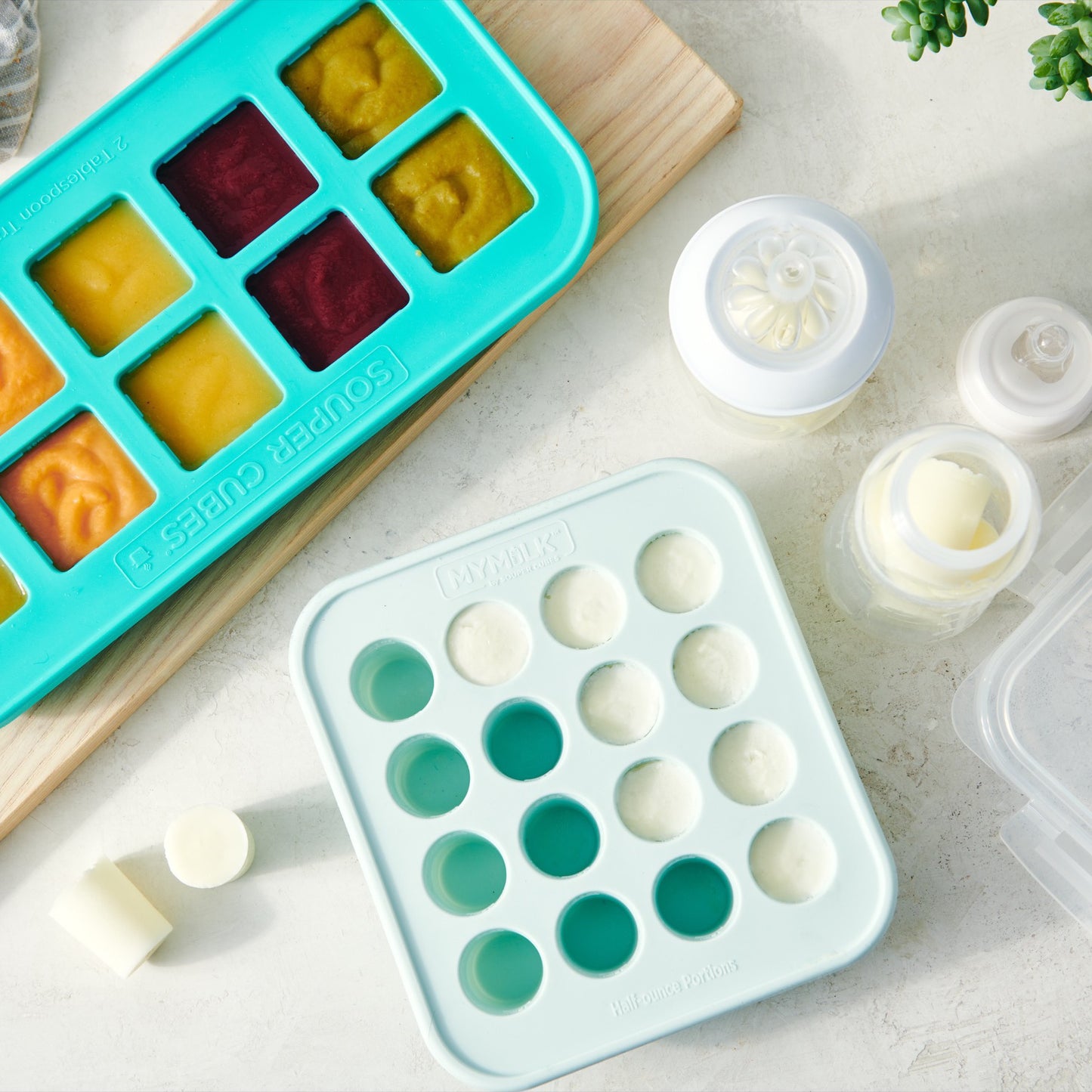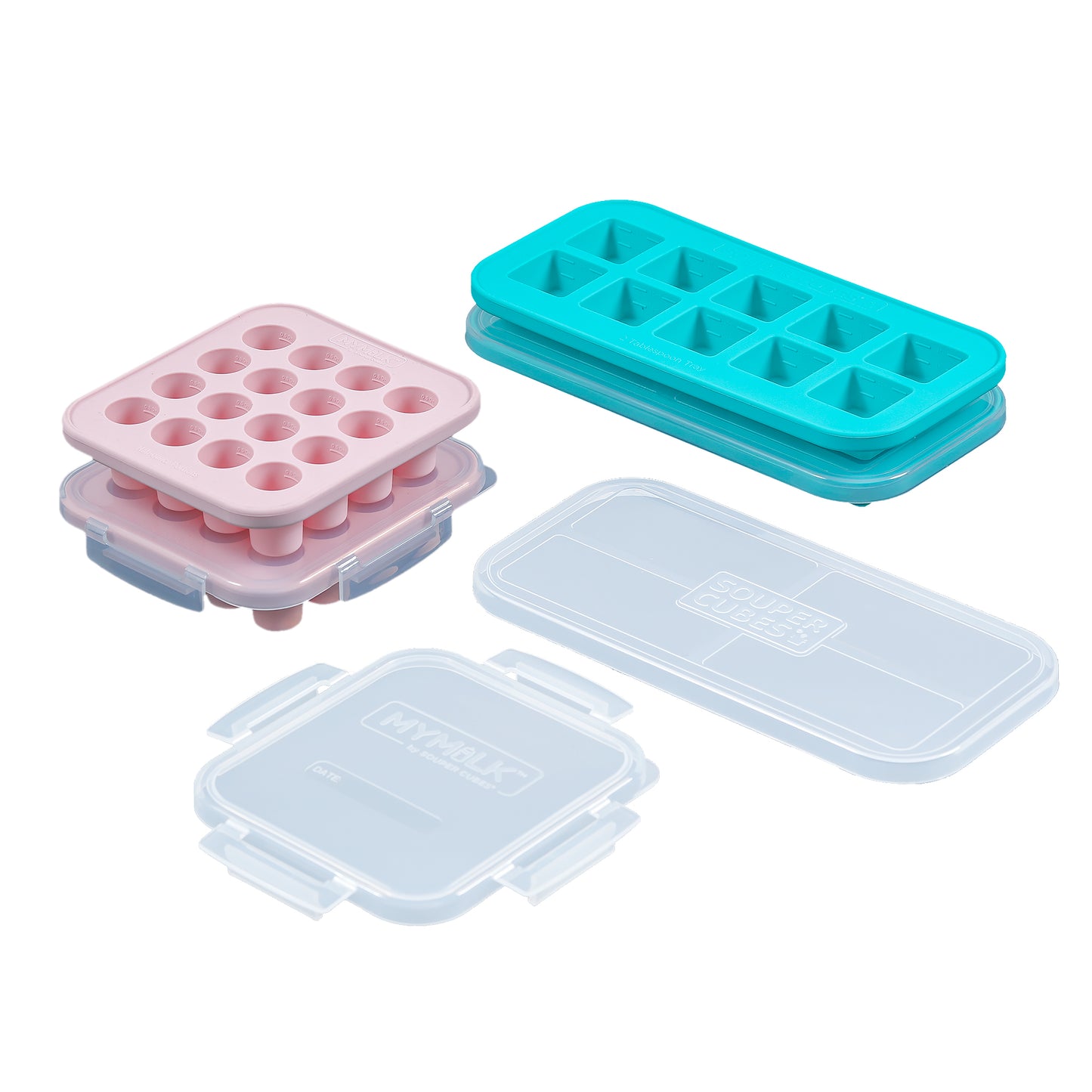 How Do Souper Cubes Work?
Fill. Freeze. Reheat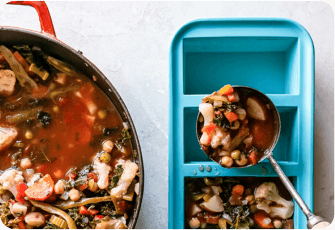 Put your food into the Souper Cubes tray, hot or cold!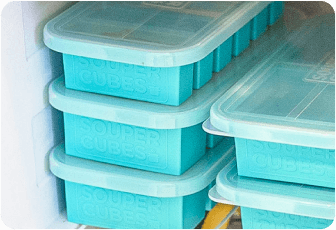 Place the lid on top of the tray and store your Souper Cubes tray in the freezer.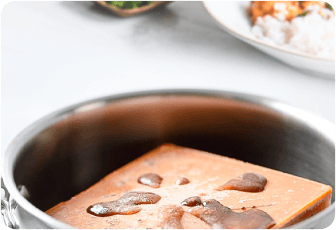 Pop your frozen food out! Reheat in the microwave, on the stove (in a pot), or in the oven – it's your choice!
Reviews from the #SouperCubesFam