Description
Freeze up to four 1-cup portions at a time. Pop on the snug-fitting lid to keep out odors and stack the trays in your freezer. Walk to the freezer with confidence thanks to our thick sturdy silicone walls and a sturdy embedded steel frame. To maximize freezer space and your tray, place up to 8 frozen cubes in a gallon freezer bag.
Features
Made from 100% FDA food-grade silicone
Fill Lines: half-cup / 1-cup, and 125mL / 250mL
NO BPA, lead, PVC, or phthalates
Dishwasher safe
Oven safe up to 415F (trays only)
Tray measures 11.75" X 5.75" X 2.5". Frozen "cubes" "cubes" measure 2.125" x 4.25" X 2.25".
Freezing Suggestions
Bone broth or chicken stock
Slow-cooked spaghetti sauce
Mushroom and Barley Soup
Banana Bread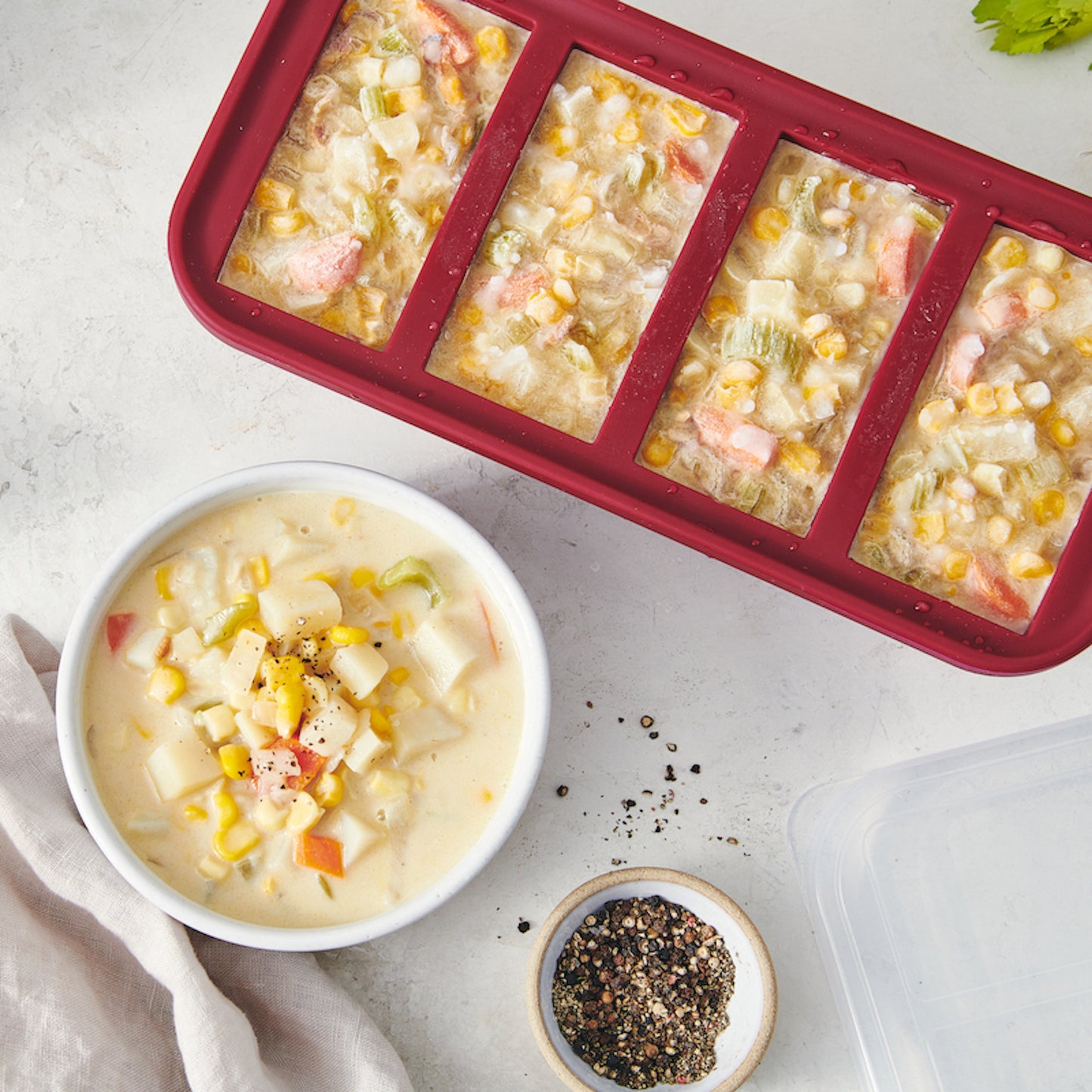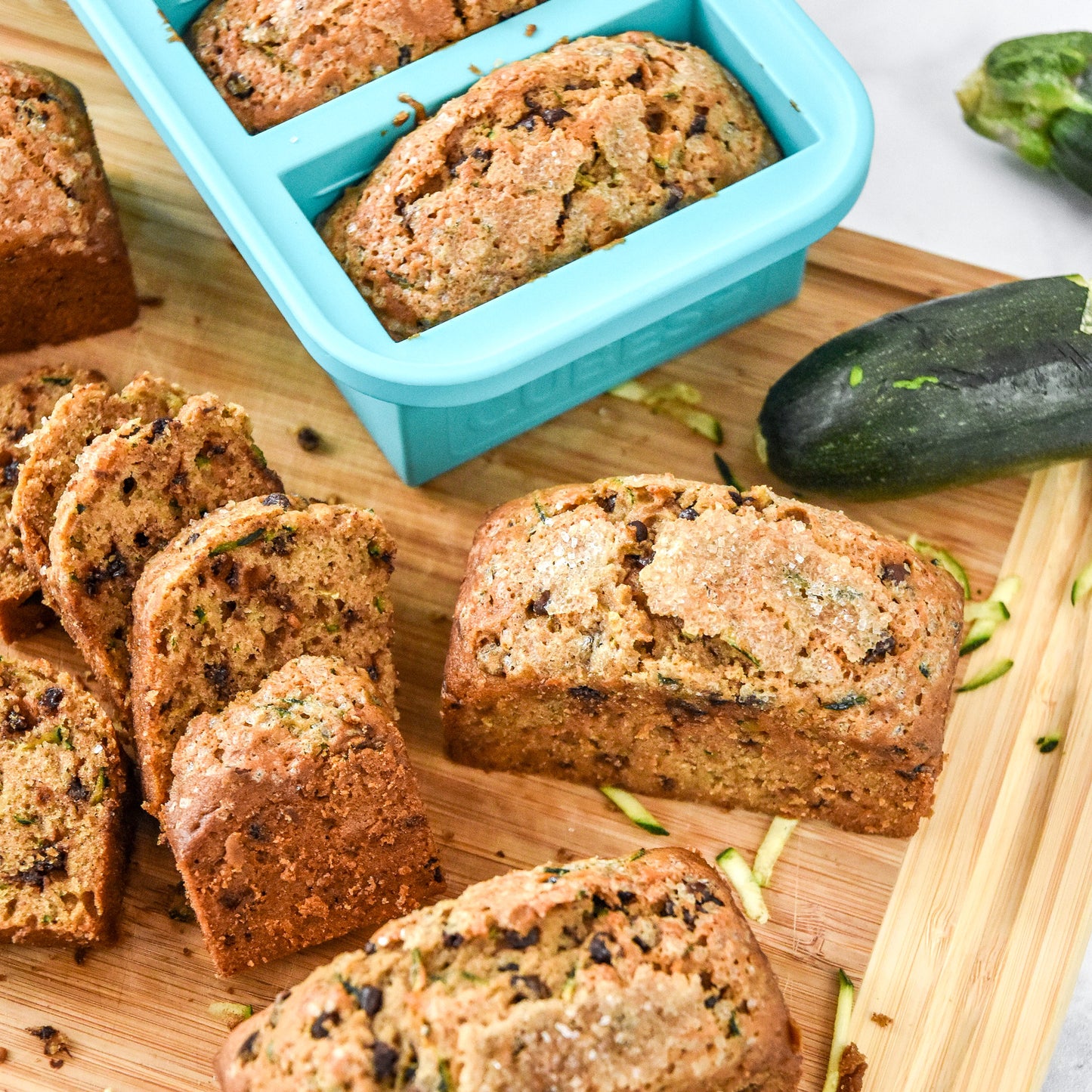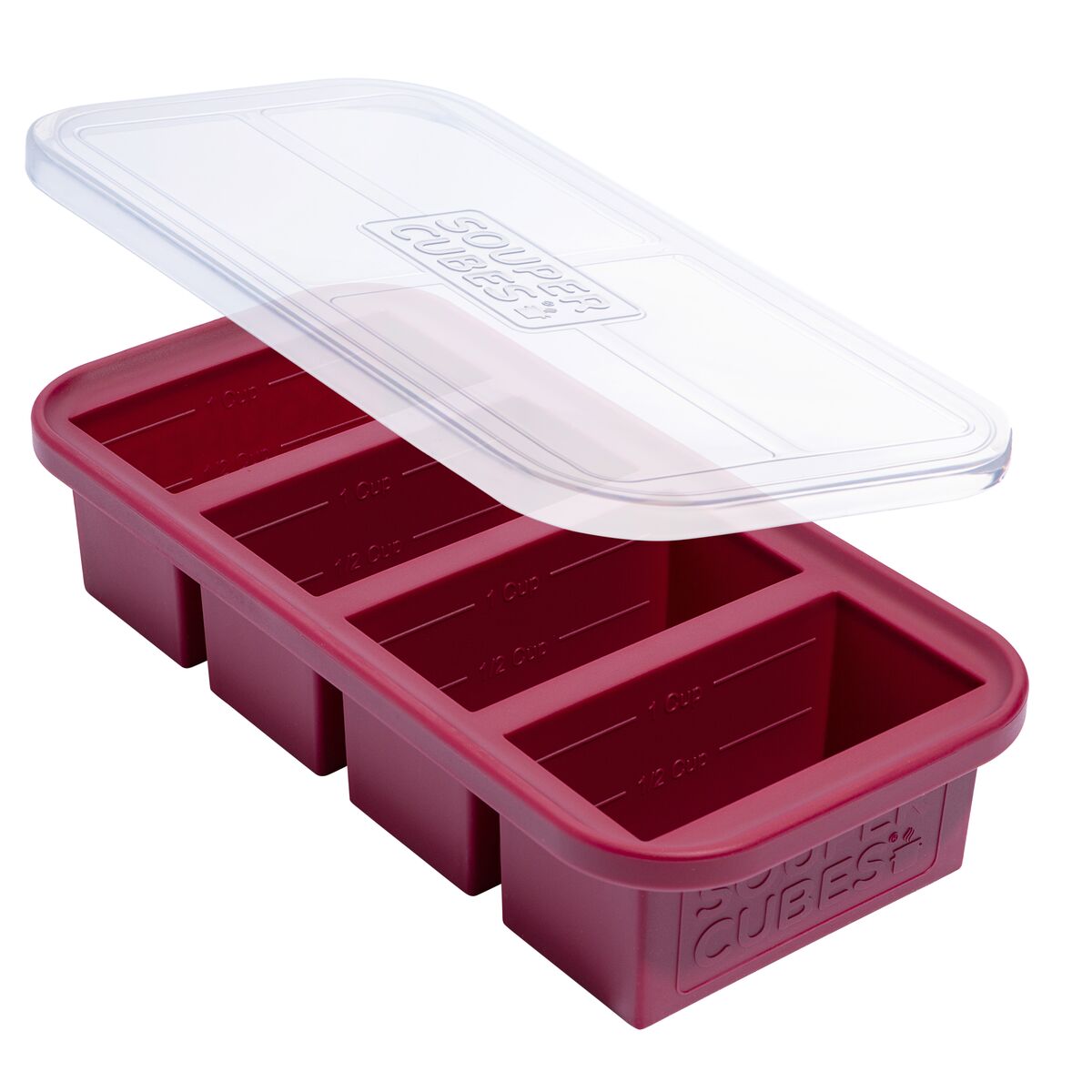 How do Souper Cubes Work?
Fill Freeze Repeat
Step 1
Fill Tray
Put your food into the Souper Cubes tray, hot or cold!
Step 2
Freeze It
Place the lid on top of the Souper Cubes tray and store it in the freezer.
Step 3
Reheat
Pop your frozen food out! Reheat in the microwave, on the stove (in a pot), or in the oven – it's your choice!
Reviews from the
#SouperCubesFam
Customer Reviews
Write a Review
Ask a Question
11/06/2023
Sarah H.

United States
Amazing
I heard about Souper Cubes from a YouTube video. I myself had gastric bypass and the 1/2 cup loaf pans are amazing. I bake my meals, and then freeze them. I have the 1 cup also.
10/11/2023
Nancy K.

United States
I liked these so much I bought them for my daughter for Christmas. I use them for soups, sauces, applesauce from my own apples, even meatloaf- mixed but not cooked.
09/27/2023
Teria F.

United States
Perfect
Perfect for prepping
08/08/2023
Margo D.

United States
Love 'em!
I love these things. Gotta order some more for 2 tablespoons to make frozen "silver dollar" pancakes. I use them for everything, meals, soup, sauce, soup…you name it. I have mall, and 4 of 2 cups.
06/20/2023
Alexis R.

United States
LOVE these
I like having homemade stocks on hand for grains and soup. These are much easier to work with than Stasher bags since I don't have to pinch them open while pouring liquid. Definitely buying more.