Description
Freeze up to four 1-cup portions at a time. Pop on the snug-fitting lid to keep out odors and stack the trays in your freezer. Walk to the freezer with confidence thanks to our thick sturdy silicone walls and a sturdy embedded steel frame. To maximize freezer space and your tray, place up to 8 frozen cubes in a gallon freezer bag.

Features
Made from 100% FDA food-grade silicone

Fill Lines: half-cup / 1-cup, and 125mL / 250mL

NO BPA, lead, PVC, or phthalates

Dishwasher safe

Oven safe up to 415F (trays only)
Tray measures 11.75" X 5.75" X 2.5". Frozen "cubes" "cubes" measure 2.125" x 4.25" X 2.25".
Available Colors
Freezing Suggestions
Bone broth or chicken stock
Slow-cooked spaghetti sauce
Mushroom and Barley Soup
Banana Bread
How Do Souper Cubes Work?
Fill. Freeze. Reheat
Put your food into the Souper Cubes tray, hot or cold!
Place the lid on top of the tray and store your Souper Cubes tray in the freezer.
Pop your frozen food out! Reheat in the microwave, on the stove (in a pot), or in the oven – it's your choice!
More Great Products to Add to Your Collection
Reviews from the #SouperCubesFam
Customer Reviews
Write a Review
Ask a Question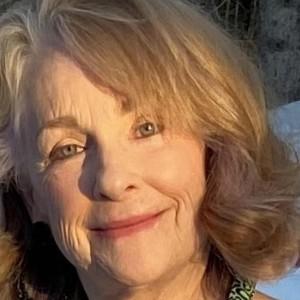 NS
07/23/2022
Nancy S.

United States
Absolutely Indespensible
The first time I laid eyes on the Souper Cubes I knew they were exactly what I needed. Rectangular shape is the only practical shape for freezer storage. These are perfect for any type of stock, left over beef stew, soups, squeezed lemon juice. I freeze food product and then pop them out and store frozen rectangles in a, yes, rectangular light weight plastic bin. Just grab out a cube of broth when needed. My daughter and I eat Whole 30 and Paleo so we make almost everything meal from scratch as well as our condiments. This saves us time and helps prepare for batch cooking. Just today I wondered if, being silicone, they could be used in the oven, which is what brought me to this site. Much to my delight info says safe up to 415 degrees!! I've had mine for two years now and they are in excellent shape even with high usage. Truly dishwasher safe. Such a simple product and design but so incredibly useful!! Thank you Souper Cube developers. I would give ten stars if possible!
07/06/2022
Kim E.

United States
Love it!
So perfect for our homemade soup.
05/27/2022
Sandra H.

United States
souped product
I haven't used my cubes yet, but I am excited to. The tomatoes were planted, so it will be a while for sauce! I do want to try the Challah bread. The list says some honey, but not in the directions. How much to use and does it go in with the yeast or brushed on top after baking? I am hoping to get some Cuba's for a few girlfriends. Thanks ☮️S . Howard
05/26/2022
Anita H.

United States
Best recommendation *EVER*!!
My client, Amy Lawrence, is writing a book about food prep and mentions Souper Cubes several times. She literally raves about this product. So I had to purchase a few of my own to try them out. This was the best product recommendation ever! I'm sure others who read her book (launching this summer) will feel and do the same. I'm excited to try all of the suggestions you have for using this remarkable product. Thanks. Anita Henderson (anita@writeyourlife.net)
04/20/2022
Marianne T.

United States
Souper cubes
Handy to use and sturdy design