Description
Get it all with this complete set of freezing trays and stoneware from Souper Cubes. You'll be able to freeze in all the sizes - 2 tablespoon, 1/2 cup, 1 cup and 2 cups - plus can go straight from freezer to table with the stoneware custom fit for the 2-cup tray. And even better, you also get the cookie tray so you'll always be just minutes away from a hot sweet treat straight from the oven. With this set you save the most money and get all the trays, now that's bang for your buck.
Features
Trays feature thick 100% food grade silicone construction with embedded steel rim and snug fitting lid
Freezing Suggestions
Freeze any and all food in your Souper Cubes trays, reheat and serve in your stoneware followed by freshly baked cookies for dessert.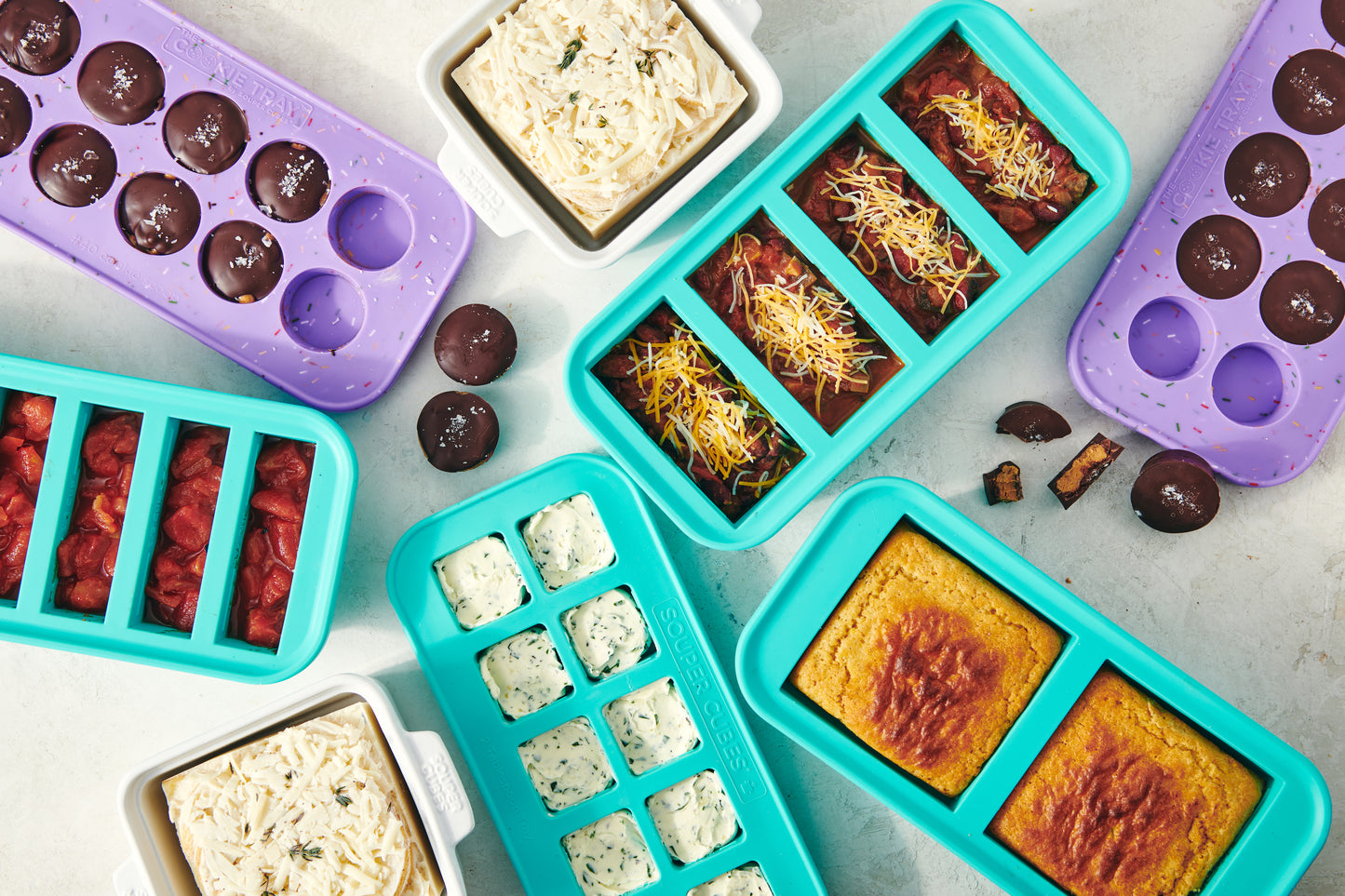 How Do Souper Cubes Work?
Fill. Freeze. Reheat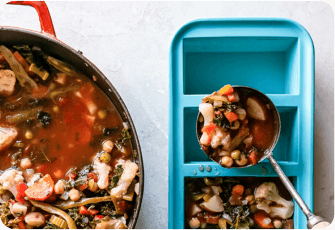 Put your food into the Souper Cubes tray, hot or cold!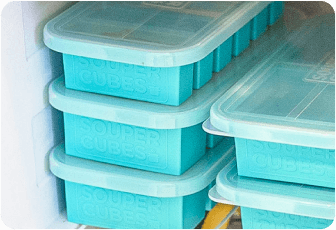 Place the lid on top of the tray and store your Souper Cubes tray in the freezer.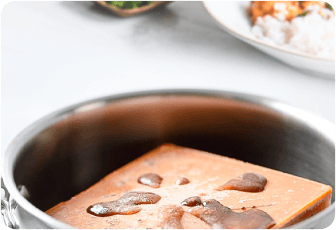 Pop your frozen food out! Reheat in the microwave, on the stove (in a pot), or in the oven – it's your choice!
Reviews from the #SouperCubesFam
Customer Reviews
Write a Review
Ask a Question
Extremely happy with Souper Cubes!
These Souper Cubes entered my life late but better late than never! Thank you Nutmeg Notebook for the introduction. I am no longer wasting food and I have handy nutritious meals at home reducing the stress of what am I going to eat when I come home after babysitting my grandchildren! Great invention!!!!!!!
01/12/2023
Antoinette F.

United States
One of my best purchases
I love Soupercubes. They're the perfect item to help me reduce food waste and also help me meal prep. Well made products that are simply genius. Cannot gush enough about how much I love this product.
12/29/2022
Jacky B.

United States
Enjoying it so far
I got to use my souper cubes for banana bread making in portions for all friends and family. Super cute holiday treat. I'm looking forward to using them more.