Description
Freeze your food. Pop on the snug-fitting lid to keep out odors and stack the trays in your freezer. Walk to the freezer with confidence thanks to our thick sturdy silicone walls and a sturdy embedded steel frame. To maximize freezer space and your tray, place up to 8 frozen cups in a gallon freezer bag.
Features
Made from 100% FDA food-grade silicone
NO BPA, lead, PVC, or phthalates
Dishwasher safe
Oven safe up to 415F (trays only)
All lids are interchangeable so you'll never have to go on the hunt for the right one.
Freezing Suggestions
2-cup: lasagna, Shepherd's Pie, fruit crisps
1-cup: soup, sauce, chili
Half-cup: salsa, hummus, pesto
2T/1oz: tomato paste, herbed butters, pureed baby food, minced garlic.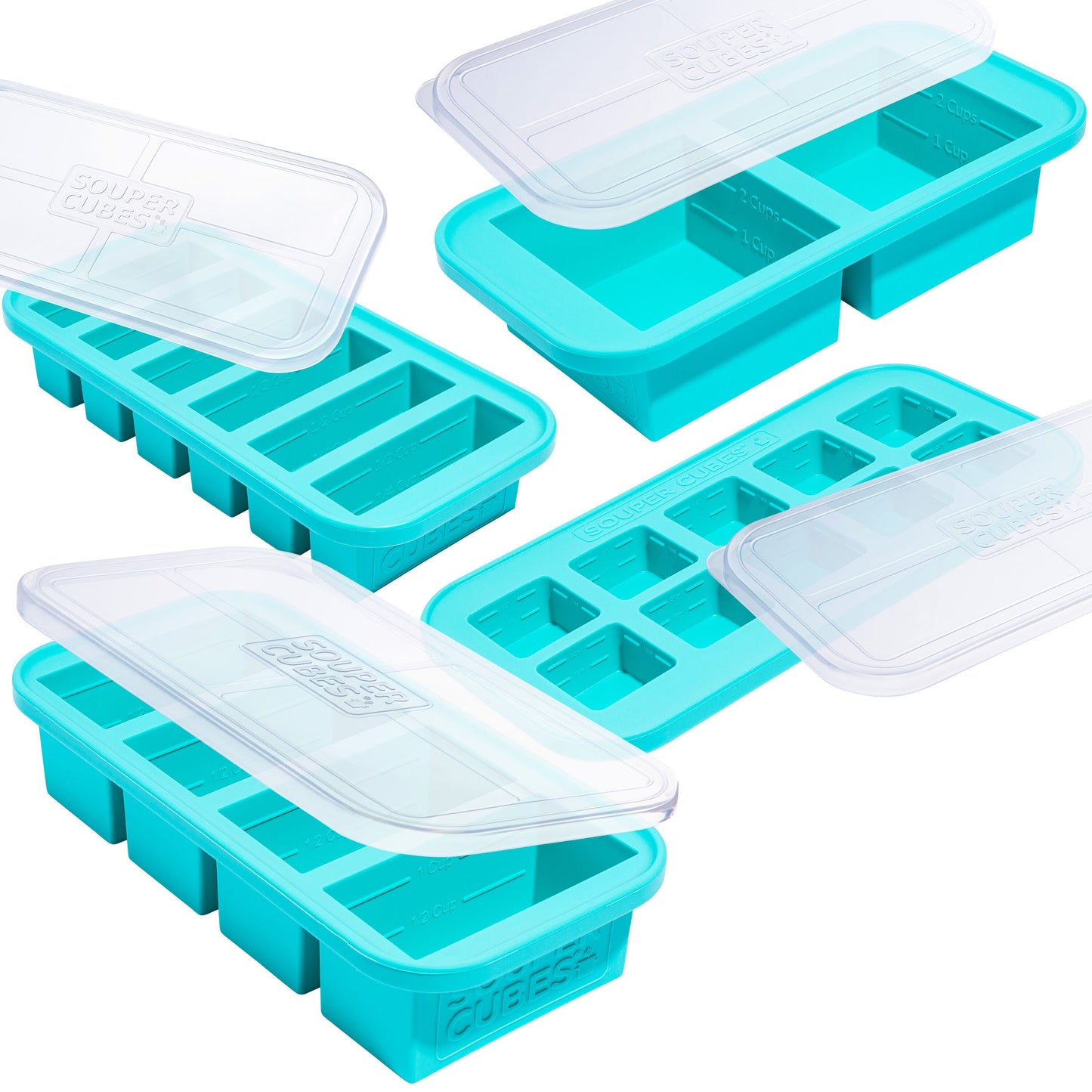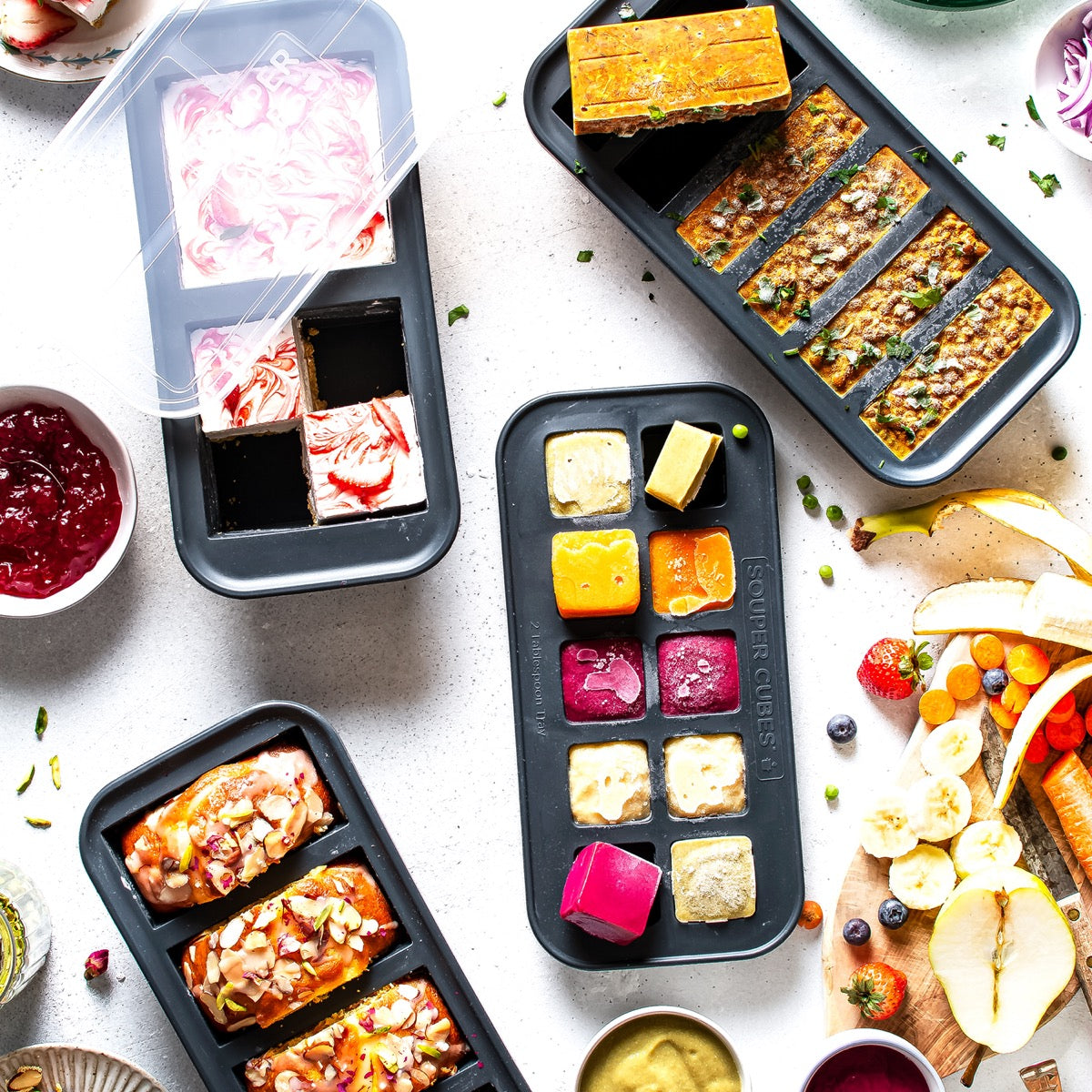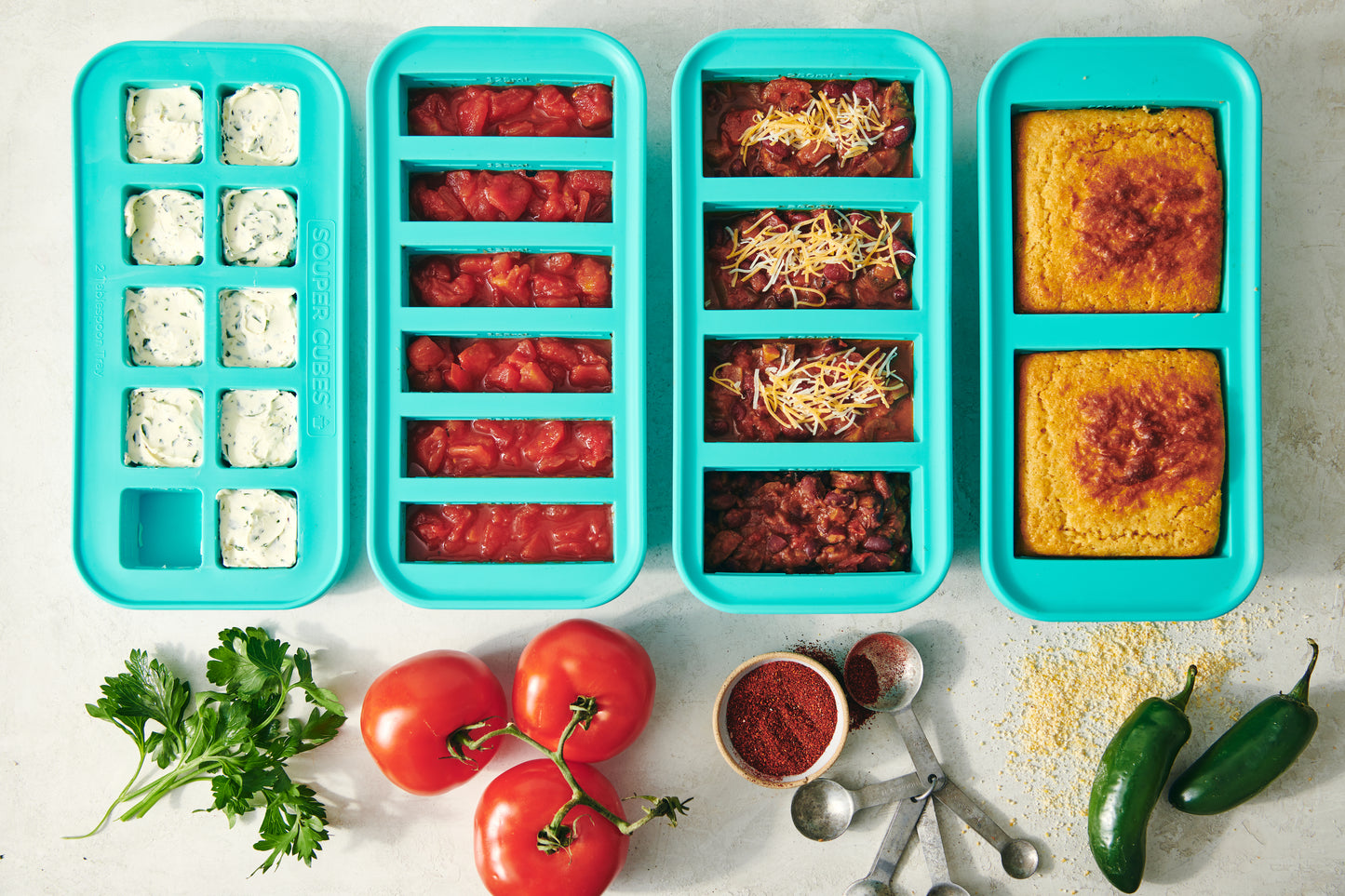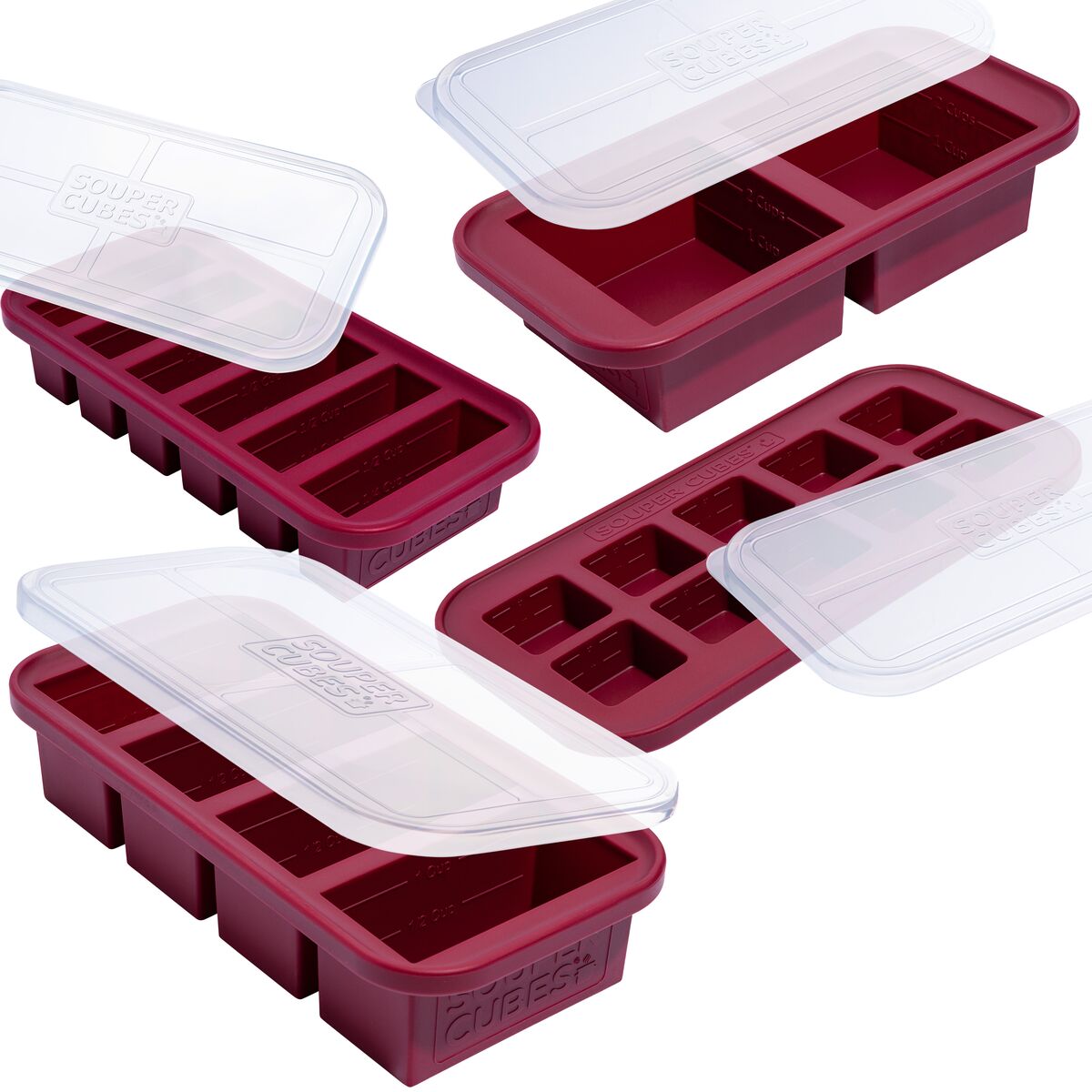 How do Souper Cubes Work?
Fill Freeze Repeat
Step 1
Fill Tray
Put your food into the Souper Cubes tray, hot or cold!
Step 2
Freeze It
Place the lid on top of the Souper Cubes tray and store it in the freezer.
Step 3
Reheat
Pop your frozen food out! Reheat in the microwave, on the stove (in a pot), or in the oven – it's your choice!
Reviews from the
#SouperCubesFam
Customer Reviews
Write a Review
Ask a Question
11/02/2023
Taylor D.

United States
Incredibly well designed and useful
I make lots of homemade stocks and soups and these make it insanely easy to pop them out after freezing and label nicely in a bag. The different size options with markings allow for perfect potion control and faster defrosting with the thinner frozen bricks. I'm not frivolous with having a lot of kitchen gadgets but this was hands down the best kitchen splurges I've made.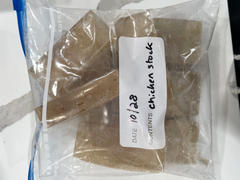 11/01/2023
Cheryl O.

United States
I love my Souper Cubes
Souper Cubes allows me to cook large batches healthy dishes and freeze them in portions. I use the small cubes to freeze what I have left over after opening a can, such as tomato paste or freezing things like roast garlic. They save me money by reducing waste and save me time by allowing to open my freezer and.pull out a perfectly portioned meal that have cooked, I control the ingredients, the spice level and it is taster and healthier than what I can purchase in the store.
10/31/2023
Shinee D.

United States
The best kitchen tool ever!
Love my souper cubes trays!!! The most versatile and convenient tools in my kitchen!
10/30/2023
Emorfia E.

United States
Love them
They are amazing. I feel better prepared for when everyone wants something different for dinner. I'm not quite making double batches yet so my husband is irritated when there aren't as many leftovers. That said he has been taking full advantage of the variety of ready frozen food in the freezer!!!! I will say that freezing pancake batter didn't cook as well as I had hoped but I'm going to try again.
10/09/2023
Kay N.

United States
Soepee Cube gift set
Love my souped cubes! The different sizes are ideal for freezing different types of soups stews for easy quick meals and any leftovers. Easy release of foods and easy clean up. Am so glad they are dishwasher safe. I look forward to using them over the years.