Description
Souper Cubes® trays are built with thick silicone walls and a steel-embedded rim to make the tray extra sturdy. The clear BPA-free plastic lid fits snugly to prevent spills, keep out freezer odors, and enable easy stacking. Walk to the freezer with confidence and ease.
Set includes one 1-cup tray and one 2-cup tray with lids.
Features
Made from 100% FDA food-grade silicone
1 Cup Fill Lines: half-cup / 1-cup, and 125mL / 250mL
2 Cup Fill Lines: 1-cup / 2-cup, and 250mL / 500mL
NO BPA, lead, PVC, or phthalates
Dishwasher safe Oven safe up to 415F (trays only)
Four 2-cup cubes and/or eight 1-cup cubes fit in a single gallon-size bag
1 and 2 cup trays measure 11.75" X 5.75" X 2.5"
1 Cup frozen "cubes" measure 2.125" X 4.25" X 2.25"
2 Cup frozen "cubes" measure 4.125" X 4.25" X 2.25"
Freezing Suggestions
How Do Souper Cubes Work?
Fill. Freeze. Reheat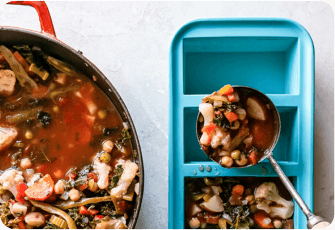 Put your food into the Souper Cubes tray, hot or cold!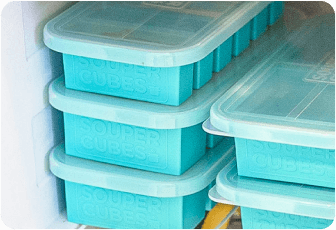 Place the lid on top of the tray and store your Souper Cubes tray in the freezer.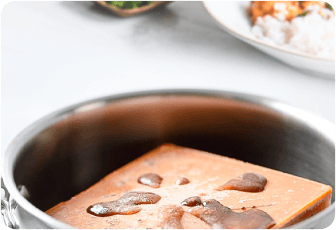 Pop your frozen food out! Reheat in the microwave, on the stove (in a pot), or in the oven – it's your choice!
Reviews from the #SouperCubesFam
Customer Reviews
Write a Review
Ask a Question
08/10/2023
Amanda C.

United States
LOVE!!!
I absolutely love all of souper cubes products!! These products are so well made and extremely study! I do lots of freezer meals prepping and these molds help to keep all portions nice and neat. Once frozen I stick in a zip lock bag. I highly recommend all of their products! My next purchase that I am excited about will be the cookie trays!!
Sure beats trying to fill zip top bags!
I love my new Souper Cubes! They are sturdy and "souper" convenient. The measuring marks are perfect for portioning and ingredients pop right out after being frozen. So far I have used them for freezing homemade stock. I can't wait for soup weather. Bring on autumn!
07/27/2023
Traci D.

United States
07/24/2023
Rebecca M.

United States
Great purchase for empty nest single
I had some other brand smaller cubes that I have used for freezing flavored butters, herbs, etc., but decided to try these for casseroles, soups and so forth. I love them, so much that my even bigger order is supposed to arrive today. Thanks for a great product I didn't know I needed!
06/12/2023
SueAnne S.

United States
Great product
I tried ordering these right after they were featured on Shark Tank but they were sold out. I was bummed. I finally ordered them a few weeks ago and LOVE them. This week I made the lasagna in the 2 cup cubes, froze macaroni and cheese in the half cup cubes for my granddaughters, and just put mashed papaya in the 2 tablespoon cubes. I'll use the papaya to massage a scar from surgery. My freezer is filling up with colorful cubes of food. I love how easy it is to pop out the frozen food and refill them with more. I bought extra sets as gifts for my sisters. Can't wait to see how they use them. I highly recommend Souper Cubes.