Description
Freeze up to four 1-cup portions at a time. Pop on the snug-fitting lid to keep out odors and stack the trays in your freezer. Walk to the freezer with confidence thanks to our thick sturdy silicone walls and a sturdy embedded steel frame. To maximize freezer space and your tray, place up to 8 frozen cubes in a gallon freezer bag.

Features
Made from 100% FDA food-grade silicone

Fill Lines: half-cup / 1-cup, and 125mL / 250mL

NO BPA, lead, PVC, or phthalates

Dishwasher safe

Oven safe up to 415F (trays only)
Tray measures 11.75" X 5.75" X 2.5". Frozen "cubes" "cubes" measure 2.125" x 4.25" X 2.25".
Available Colors
Freezing Suggestions
Bone broth or chicken stock
Slow-cooked spaghetti sauce
Mushroom and Barley Soup
Banana Bread
How Do Souper Cubes Work?
Fill. Freeze. Reheat
Put your food into the Souper Cubes tray, hot or cold!
Place the lid on top of the tray and store your Souper Cubes tray in the freezer.
Pop your frozen food out! Reheat in the microwave, on the stove (in a pot), or in the oven – it's your choice!
More Great Products to Add to Your Collection
Reviews from the #SouperCubesFam
Customer Reviews
Write a Review
Ask a Question
A grandparent's delight.
When twins showed up 6-mob gigs ago, our rather leisurely responsibility as some time caregivers for our grandchildren turned up a couple of notches. We always bring food on our forays of card-giving, so the Souper cubes were a great solution for providing an inventory of available comestibles. A big batch of spaghetti sauce is now neatly packaged for future meals. You guys saved our bacon—literally!
08/09/2022
Mary C.

United States
Love the item. Ok service
The product is great. The delivery was delayed over and over again. I get that things like delivery take time, but be upfront. I bought these from Souper because I had a deadline. It was promised but unmet.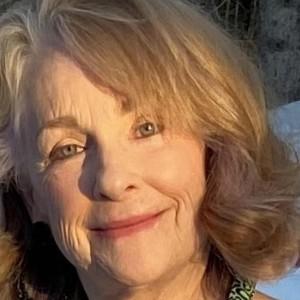 NS
07/23/2022
Nancy S.

United States
II WOULD GIVE THIS A TEN IF AN OPTION!
I have had my Souper Cubes for over two years and consider them one of my most valuable tools for prepping and storing food. My daughter and I eat Whole30 and Paleo so we prepare 90% of our products at home. These are the perfect shape (rectangular) for storing in freezer. I pop mine frozen blocks of soup, broth, homemade dog food, left over stews or soups, etc and then store them in light weight plastic bins, which, of course are rectangular, for maximum and efficient storage. I use mine too often to tie them up in freezer storage. When I need a bite to eat or a block of broth I just grab it out. What brought me to the site today was wondering, since they are silicone, if Souper Cubes could be used in the oven. I'm delighted to read that they are oven safe up to 415 F. If anyone here has any feed back on baking in the Souper Cubes, please let me know. Meanwhile, thank you Souper Cube development team!!
07/08/2022
Elizabeth W.

United States
Souper Cubes for Limes & Lemons
I have a baking business & get a lot of orders for key lime & lemon meringue pies. I juice the limes & lemons, freeze them & have both ready for whenever I get orders. The juice pops right out & thaws fast. The souper cubes work well.
06/25/2022
Jorge O.

United States
1 & 2 cup souper cubes
I absolutely love these because they're just versatile and free up my freezer space!!