Description
Souper Cubes® trays are built with thick silicone walls and a steel-embedded rim to make the tray extra sturdy. The clear BPA-free plastic lid fits snugly to prevent spills, keep out freezer odors, and enable easy stacking. Walk to the freezer with confidence and ease.

Our 5" square stoneware baking dishes are perfect for baking or serving smaller portions of food. Each stoneware dish fits food previously frozen in 2-cup Souper Cubes® trays.

Elegant and practical, you can use them to bake or serve individual meals or side dishes.

Set includes two 5" square dishes and two 2-cup Souper Cubes® trays.
Features
2 Cup Tray: Made from 100% FDA food-grade silicone
Fill lines: 1-cup / 2-cup, and 250mL / 500mL NO BPA, lead, PVC, or phthalates Dishwasher safe
Oven safe up to 415F (trays only)
Four 2-cup cubes fit in a single gallon-size bag
Measures: 11.75" X 5.75" X 2.5". Frozen "cubes" measure: 2.125" x 4.25" X 2.25".
Stoneware Designed to fit food frozen in 2-cup Souper Cubes® trays Lead and heavy metal free glaze (CA Prop 65 compliant) Safe for: microwave, oven, broiler Dishes nest for convenient storage Dishwasher safe, hand wash recommended Stoneware measures: 5"X 5"
Freezing Suggestions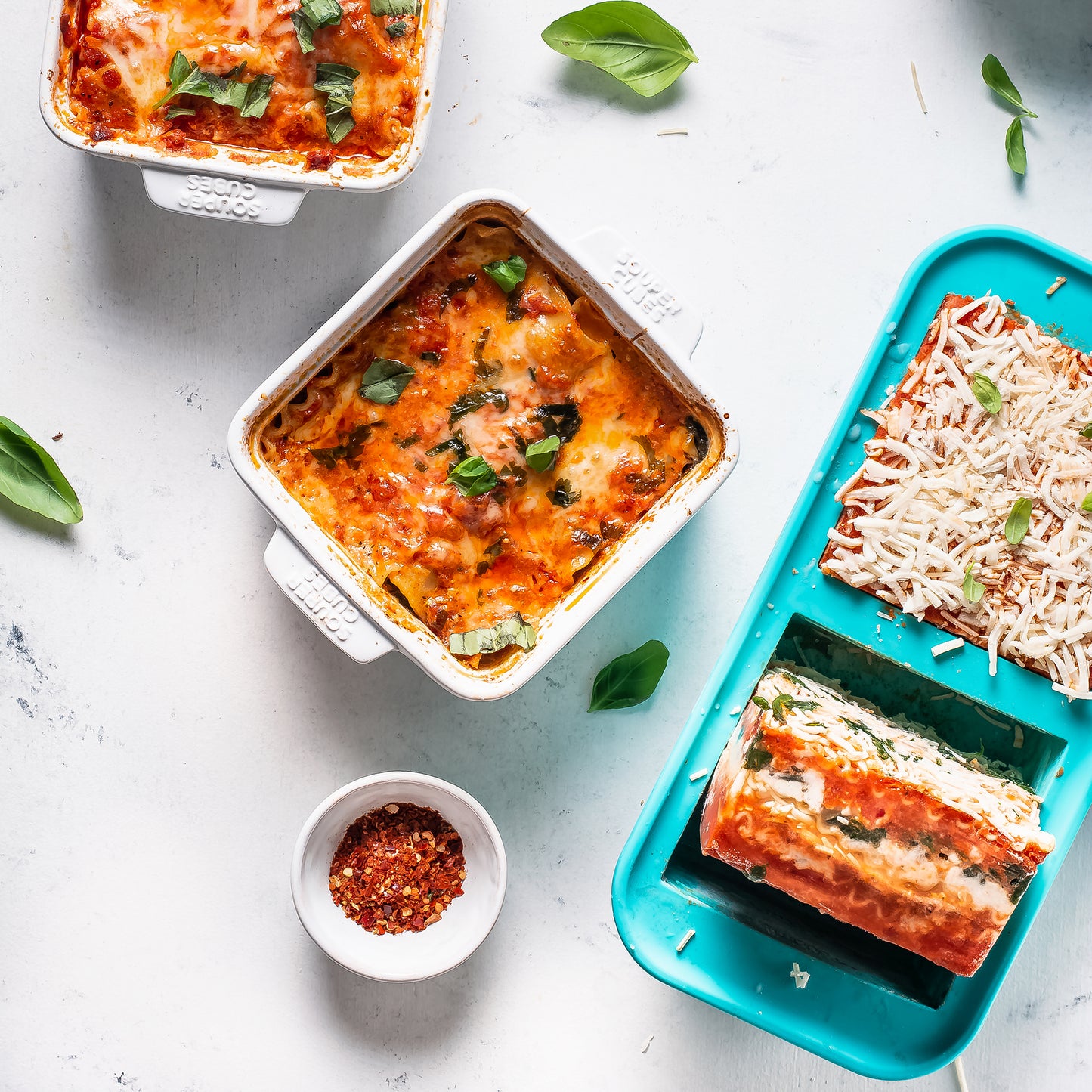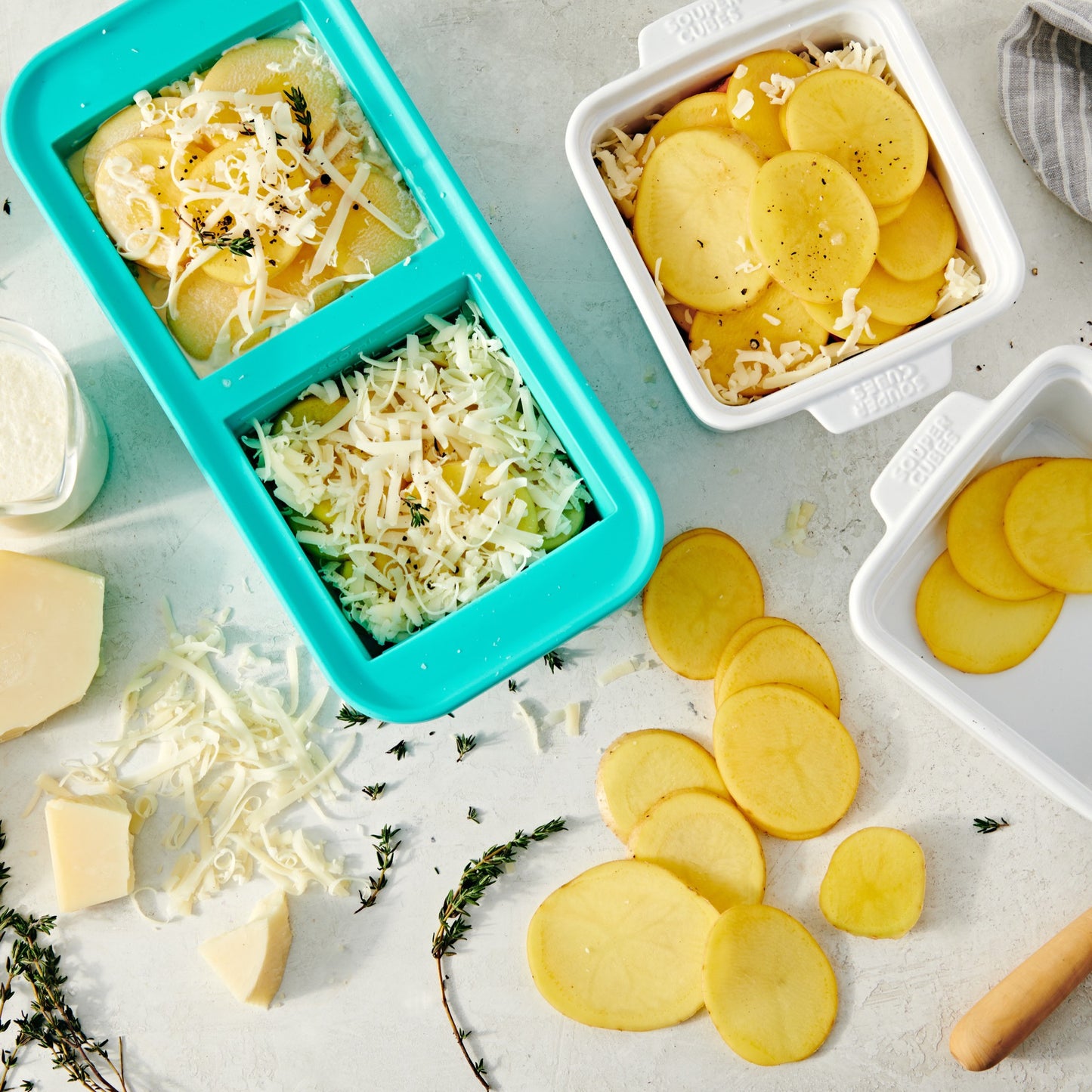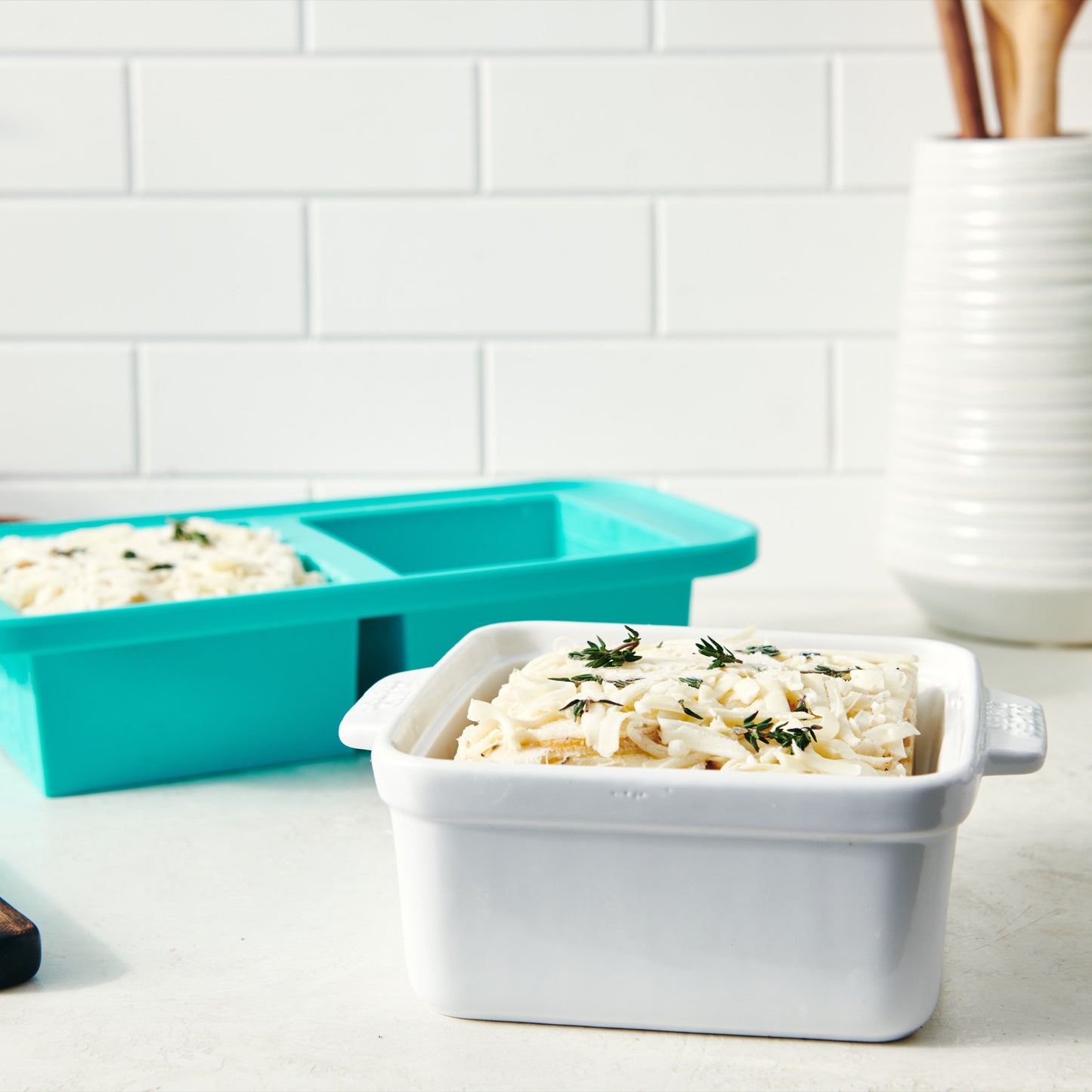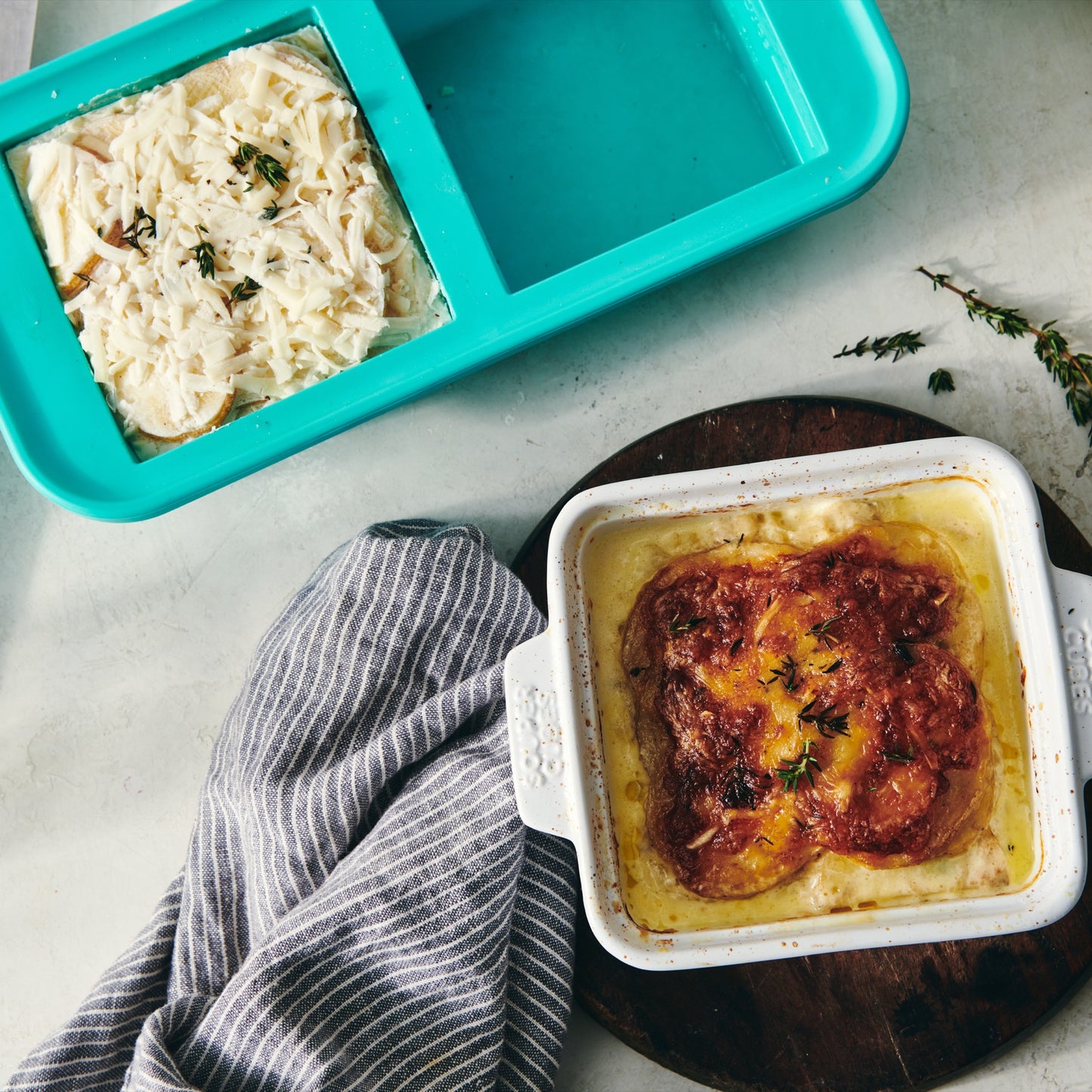 How Do Souper Cubes Work?
Fill. Freeze. Reheat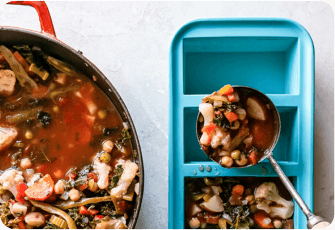 Put your food into the Souper Cubes tray, hot or cold!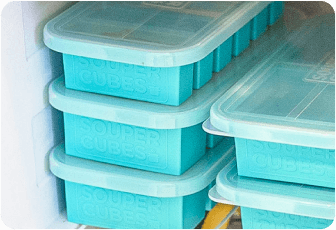 Place the lid on top of the tray and store your Souper Cubes tray in the freezer.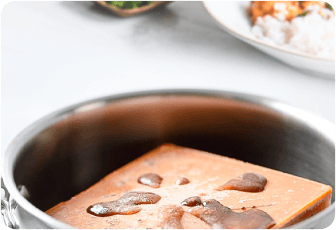 Pop your frozen food out! Reheat in the microwave, on the stove (in a pot), or in the oven – it's your choice!
Reviews from the #SouperCubesFam
Customer Reviews
Write a Review
Ask a Question
08/22/2023
Florencia F.

United States
Excellent quality and very easy to use!
I loved this pack!! the souper cubes are really easy to use!! one you freeze food there, it's very easy to take out and cook it. the oven cubes are also great for baking portions for 1-2 people. This is exactly what I was looking for
08/07/2023
Rebecca M.

United States
Added to my collection
Now I have enough to freeze all my leftovers - and left unders too if that is what you call food you prepare to finish and eat later, Single empty nester, so most recipes are way more than I want to eat in a couple of days, so these are perfect.
06/28/2023
Dianne P.

United States
So perfect
My freezer is totally organized and I can find everything I have in there. The quality and service is above expectations. Thank you Shark Tank for educating me on this wonderful product and thanks Michelle & Jake for inventing these.
04/05/2023
Patricia S.

United States
SuperCubes
They are great!!!
01/22/2023
Sherry M.

United States
Keep their shape
I have already used my cubes enough to have several bags full of different labeled foods now organized in my freezer. So easy to pop out the food while the cube easily retains its shape. So easy to wash and store also.