Description
Freeze up to six half-cup portions at a time. Pop on the snug-fitting lid to keep out odors and stack the trays in your freezer. Walk to the freezer with confidence thanks to our thick sturdy silicone walls and a sturdy embedded steel frame. To maximize freezer space and your tray, place up to 8 frozen cups in a gallon freezer bag.
Features
Made from 100% FDA food-grade silicone
Fill Lines: ¼ cup, ½ cup, 50mL, and 125mL
NO BPA, lead, PVC, or phthalates
Dishwasher safe
Oven safe up to 415F (trays only)
Available Colors
Freezing Suggestions
Pesto
Salsa Verde
Hummus
Apple Sauce
Teriyaki Sauce
How Do Souper Cubes Work?
Fill. Freeze. Reheat
Put your food into the Souper Cubes tray, hot or cold!
Place the lid on top of the tray and store your Souper Cubes tray in the freezer.
Pop your frozen food out! Reheat in the microwave, on the stove (in a pot), or in the oven – it's your choice!
More Great Products to Add to Your Collection
Reviews from the #SouperCubesFam
Customer Reviews
Write a Review
Ask a Question
The thing you never knew you needed!
Trust me when I say this is one of those things you never knew you needed! It's the little things that make the biggest differences. I was looking for some molds to use for rendering lard so I could move away from using glass jars for storage. I wanted butter-shaped molds so I could freeze them for later use, but most of the molds on Amazon had poor reviews because they were so flimsy.... until I came across Souper cubes! Several people commented on the high quality, the metal frame of the silicon mold + the rigid lids. I decided to give them a try and I'm so glad I did! I'm also using them to freeze eggs, soups, etc. and can now wrap-n-stack everything nicely in the freezer instead of having a bunch of random, wavy frozen ziploc bags getting torn up (you know what I'm talking about). I have the 1/2 cup and 1 cup versions and now I'm getting ready to buy more for Mother's Day gifts as well as some of the larger sizes. If you're on the fence, just buy these. They're a little more than the cheap versions on Amazon, but they're definitely worth it because they'll last forever.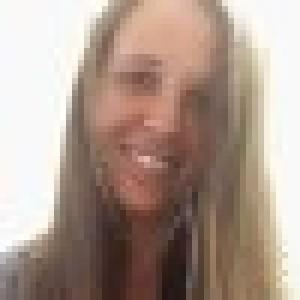 KK
03/13/2022
Kirsten K.

United States
Raw Milk…. Plus.
I travel a long way and pay $8/gal for grass-fed raw milk. Now I buy it and freeze several gallons in Souper cubes. Once frozen, I move four 2 cup blocks to a FoodSaver bag and vacuum seal it. I've also used them to prepare meals for my post-partum recovery. Presently, I am using the one ounce cubes to store colostrum and I'm planning to freeze breast milk and vacuum seal it in the half cup, one cup and two cup portions post delivery.
12/21/2021
Laima W.

United States
I long time was looking for such product
I love it as I already had idea, that it could be really handy to have prepared food frozen in portions. Thanks for this product!
12/09/2021
Jayme M.

United States
Favorite Kitchen Accessory
I've said goodbye to food waste and hello to personally made frozen dinners. These things have paid for themselves in a very short period of time.
07/11/2021
Christina C.

United States
Awesome!
I used the 1/2 cup freezer tray to freeze portions of pesto. When frozen I popped them out and put them in a freezer bag. Pesto on demand!